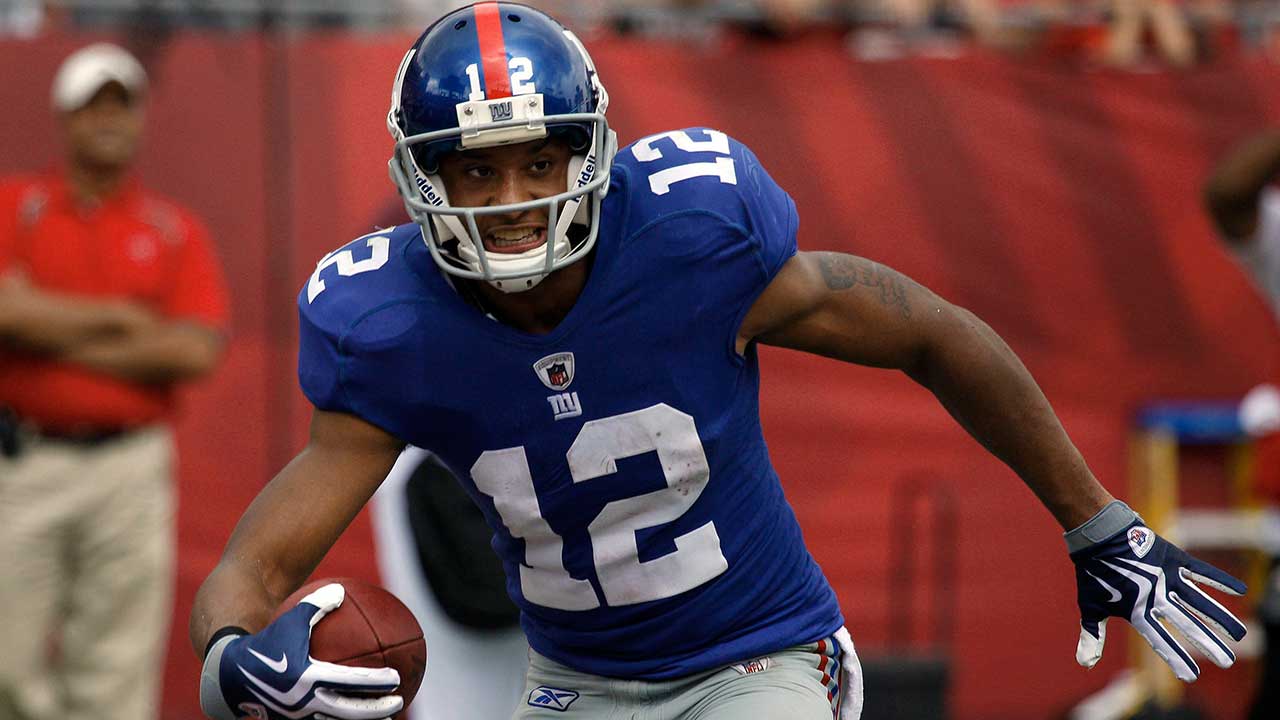 The modern-era nominees for the Pro Football Hall of Fame's Class of 2018 were unveiled on Tuesday night, and among the 11 first-year candidates were wide receivers Randy Moss, Donald Driver and Steve Smith.
All logical choices. This is a pass-catching trio that stockpiled copious career accolades.
Except it's not the smack-talking, big-play, small-statured Steve Smith football fans have come to love (or love to hate) after a prolific career with the Carolina Panthers and Baltimore Ravens. That Steve Smith only retired after the 2016 season, and isn't eligible for the Hall of Fame until at least five years after his career ended.
No, the Steve Smith listed among this year's nominees is the former New York Giants receiver who, despite winning Super Bowl XLII and earning a Pro Bowl nod in 2009, is far from Hall of Fame pedigree. The 32-year-old retired in 2012 (meaning he's now eligible) after short stints in Philadelphia and St. Louis after racking up 2,641 yards and 12 touchdowns over five NFL seasons.
Congrats to colleague @89SteveSmith, who has been nominated for the HOF despite just retiring … wait, the other WR Steve Smith (NYG, PHI)?
— Mike Garafolo (@MikeGarafolo) September 13, 2017
So how does something like this happen?
Here's some clarity on why former Giants/Eagles/Rams WR Steve Smith made the list of 108 @ProFootballHOF nominees: pic.twitter.com/M8S1bjYHUf
— Manish Mehta (@MMehtaNYDN) September 13, 2017
Regardless, the inclusion of the "other Steve Smith" is surely a mistake on the part of the Pro Football Hall of Fame, and the chance of him surviving the next round of cuts are basically zero.
However, that doesn't make it any less fun to compare Smith's career stats with those of fellow first-year nominees Driver and Moss. For example, Driver accumulated 7,496 more yards and 49 more TDs than Smith during his 16 NFL seasons, while Moss amassed 12,651 more yards and 144 more TDs.
Seriously, how in the world is WR Steve Smith (Giants/Eagles/Rams 245 career catches, 12 TD on HOF list & Olin Kreutz (6 Pro Bowls) is not?
— Brad Biggs (@BradBiggs) September 13, 2017
Source:: Sportsnet.ca – Sports news
The 'other' Steve Smith nominated for Pro Football Hall of Fame