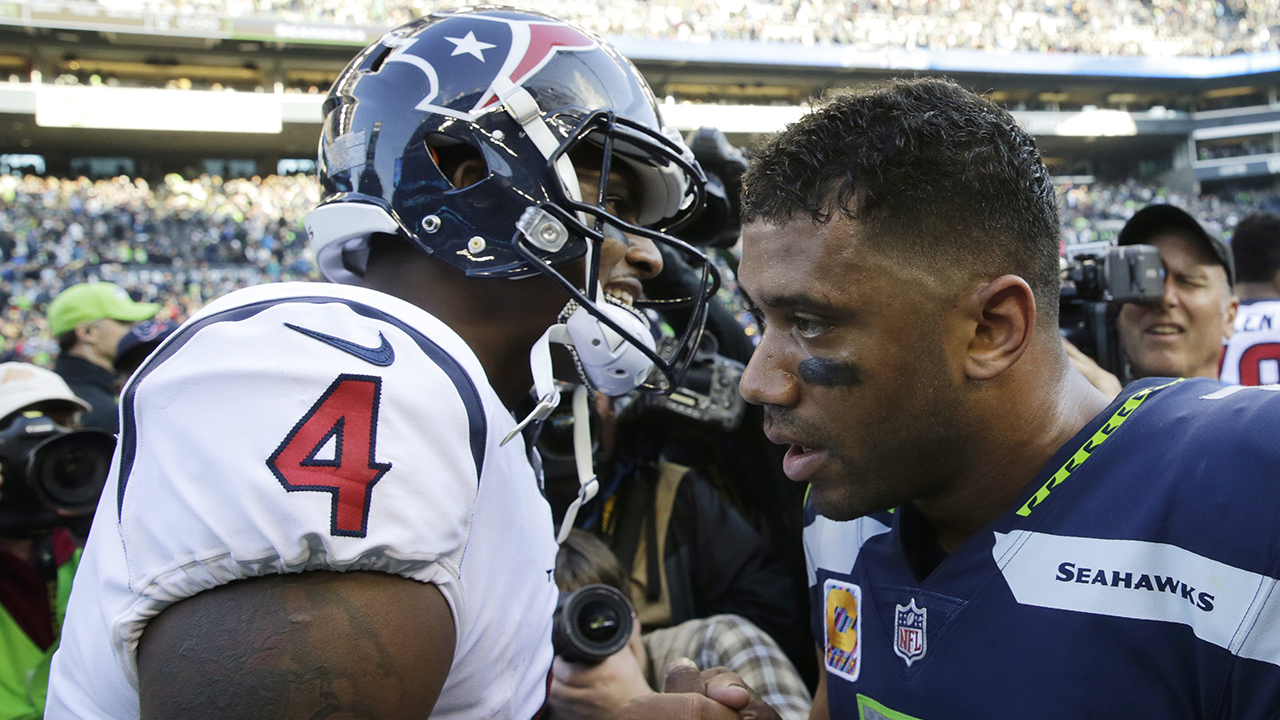 SEATTLE – No matter how much Deshaun Watson impersonated Russell Wilson on Sunday, the original ended up coming out on top.
Wilson hit Jimmy Graham for an 18-yard touchdown with 21 seconds left, his second TD catch of the fourth quarter, and the Seattle Seahawks rallied for a wild 41-38 win over the Houston Texans on Sunday.
Down 38-34 with 1:39 left and out of timeouts, Wilson took Seattle 80 yards in barely a minute. He hit Paul Richardson for 48 yards on a jump ball to start the drive, found Tyler Lockett for 19 yards, and drilled a strike to Graham for the winner.
Wilson finished 26 of 41 for a career-high 452 yards and four TDs. He hit Richardson for two TDs and found Graham on a 1-yard TD pass with 5:41 left.
Watson was nearly the equal of Wilson, throwing for 402 yards and four touchdowns. But he couldn't come up with a final answer and was intercepted by Richard Sherman with 7 seconds left on a desperation throw.
It was a stunning performance by Watson against one of the best defences in the NFL — and an even better final rally by Wilson. Watson threw touchdown passes of 59 and 20 yards to Will Fuller, 2 yards to Lamar Miller, and a wide receiver screen that DeAndre Hopkins took 72 yards for a score with 5:01 left to give Houston a 38-34 lead.
Source:: Sportsnet.ca – Sports news
(Visited 8 times, 1 visits today)
Wilson's heroics lead Seahawks to wild win over Texans