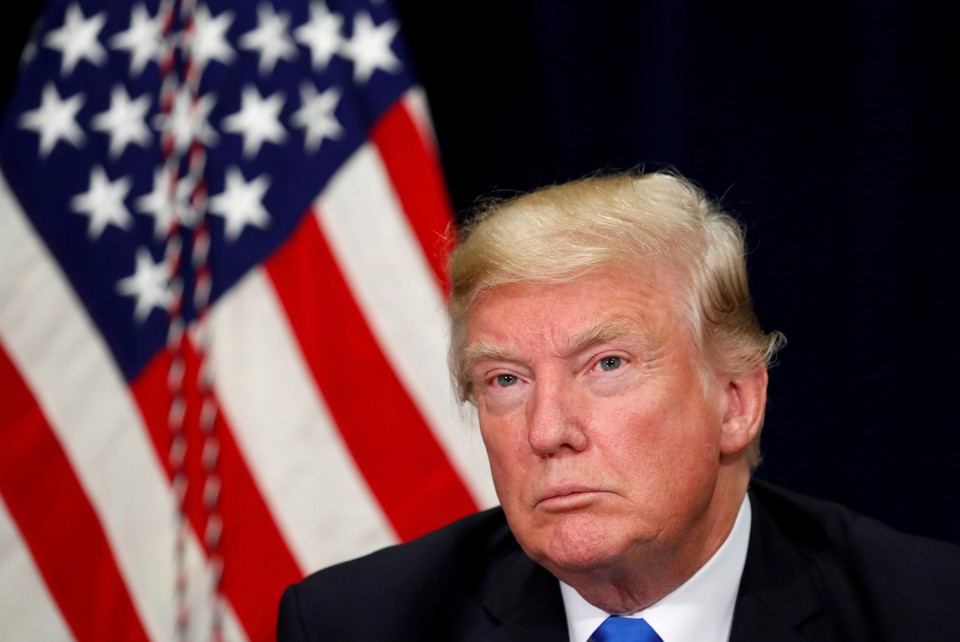 "No politician in history — and I say this with great surety — has been treated worse or more unfairly." ~ Donald J. Trump
Imagine growing up heir to a fortune in New York City, attending an Ivy League university, marrying a series of models, getting paid millions of dollars to host a reality-TV show, getting elected president … and then constantly casting yourself as a victim.
That apparent compulsion is defining Donald Trump's presidency.
Scarcely a week goes by without Trump whining that he has been mistreated by the media, a political rival, a TV personality, or a legislator. He is John McEnroe; the presidency is his U.S. Open. We are the crowd, transfixed in spite of ourselves by unnerving tantrums, which betray the fact that he is too volatile and too weak to master himself.
His victim mentality is deepening along with Robert Mueller's probe.
Last year, Trump chose to hire Paul Manafort, an obviously unethical abettor of foreign interests with connections to the Kremlin, to lead his presidential campaign. Later he chose to fire FBI Director James Comey, then to tell Russian dignitaries that doing so eased pressure on an investigation into Russian meddling in the 2016 election.
The whole episode was an almost farcical own-goal.
Yet this week, as the FBI was preparing to hand down a criminal indictment of his former campaign manager, Trump was tweeting that he is being subjected to a "witch hunt," as if he bears no responsibility for staffing his campaign with multiple people who reached out to Russian contacts, then brazenly lied about those interactions.
Even his own son bears some responsibility for the suspicion of collusion.
Still, his apologists validate his victim mentality. Take Rush Limbaugh's most recent effort to bolster the Trump-as-victim narrative, offered Monday as Manafort was indicted:
They had learned, the Democrats in the media had learned that standard dirty tricks did not work on Trump, such as the Access Hollywood video.
The things that have always worked from the media and the Democrat Party playbook to take out Republican candidates or Republican elected officials had not worked on Trump. They fired every weapon they had. They'd used as much ammo as they could muster to get rid of Trump in the traditional Democrat, drive-by-media, dirty-tricks technique. But none of it stuck. None of it worked.They could not dent Trump's bond with his voters. And there were enough of them, of course, to elect him …read more
Source:: The Atlantic – Best of
(Visited 9 times, 1 visits today)
America's Victim-in-Chief