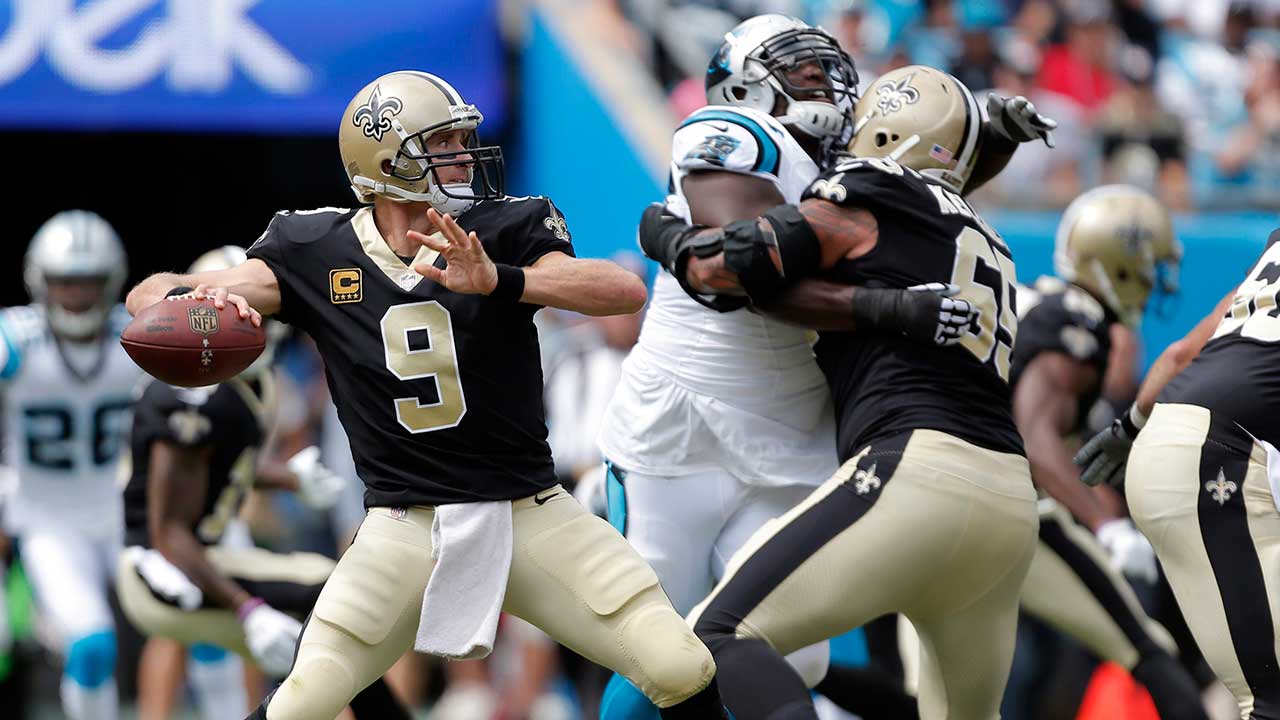 The Philadelphia Eagles have the best record in the league and are coming off a dominant win over the Denver Broncos.
But according to our expert panel, the battle for the "best team in the NFC" title is closer than you might think.
The New Orleans Saints are in the midst of a six-game winning streak (second in the NFL to the Eagles), and the Los Angeles Rams — yes, the Rams — have the best point differential in the league at plus-108.
Read on to find out how the trio fare in our latest NFL power rankings.
As always, the panel includes editor Geoff Lowe, as well as staff writers Donnovan Bennett, Mike Johnston and Emily Sadler.
1. Philadelphia Eagles
2017 record: 8-1
Previous: 1
The league's No. 1 defence (yards allowed per game) put up little fight against Carson Wentz and the Eagles' multi-faceted offence. Philadelphia gets a week off before a crucial Sunday night matchup on Nov. 19 against divisional rivals Dallas. (GL)
The chant now: "We want Dallas!" Eagles visit the Cowboys after the bye week.
— Zach Berman (@ZBerm) November 5, 2017
2. New England Patriots
2017 record: 6-2
Previous: 2
The Patriots padded their lead in the AFC East despite not taking the field, as the Bills fell to the Jets on Thursday night. New England kicks off their second half at home against the struggling Broncos. (GL)
3. Pittsburgh Steelers
2017 record: 6-2
Previous: 3
Martavis Bryant returns from the bye week as a starter for Pittsburgh. Already running away with the AFC North, the Steelers are the only team that can challenge New England for top spot in the conference. (DB)
4. Los Angeles Rams
2017 record: 6-2
Previous: 5
Jared Goff and the Rams picked apart the Giants, putting up 51 points on the struggling squad through the air and on the ground, thanks to Jared Goff's four (!) touchdown passes and Todd Gurley's pair of rushing TDs.
4 TDs.
311 passing yards.
146.8 passer rating.
And the @RamsNFL WIN.
@JaredGoff16. pic.twitter.com/gHdnL8h8Eq
— NFL (@NFL) November 6, 2017
Strength of schedule is a factor here, but there's no question this team is worth the hype. (ES)
5. New Orleans Saints
2017 record: 6-2
Previous: 9
This Saints team, winners of six straight, can do a bit of everything. With Drew Brees utilizing all his weapons he has once again worked his way into the MVP discussion. (MJ)
Source:: Sportsnet.ca – Sports news
(Visited 1 times, 1 visits today)
NFL Power Rankings Week 10: Who is Eagles' biggest challenge in NFC?