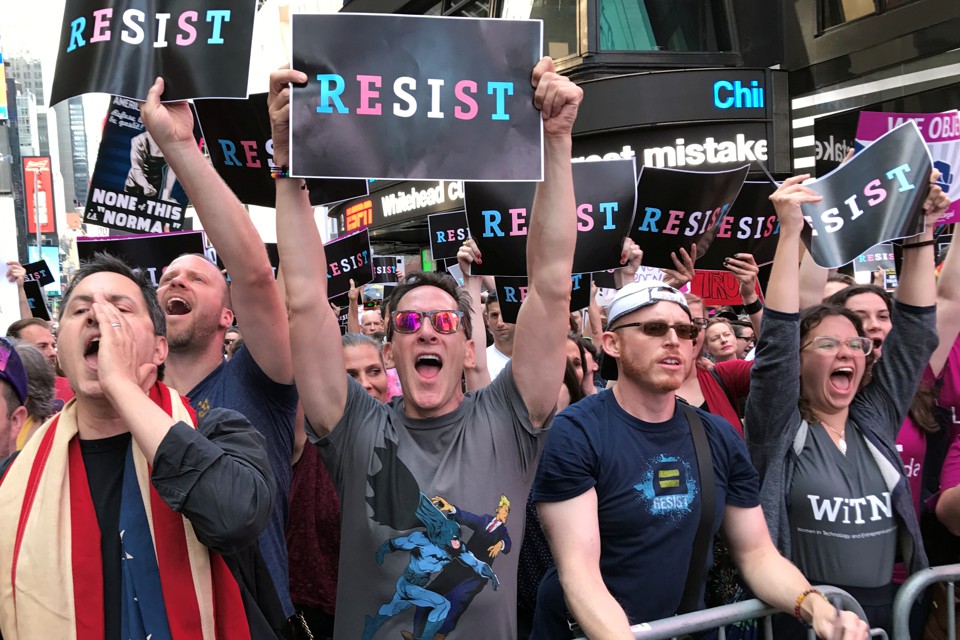 In the run-up to this week's election results in Virginia, New Jersey, and elsewhere, I ran a series of items on how to think of "tribal"-style loyalties in American politics, and whether that was the right term for "We're right, you're wrong" political intransigence.
As I mentioned in the latest installment, one reason for continuing the discussion was as a sample of the nuance and erudition with which Americans can still discuss contentious issues—contrary to the impression national politics might bring. For reference, the previous sequence began with an opening post about the failure of congressional Republicans to hold Donald Trump accountable to normal standards of behavior, or even to notice what he is doing. It was followed by reader responses first, second, third, and fourth.
Now, a reader in the American Midwest leads off with what the Virginia results suggest about the divisions, and our terms for it:
I have been wondering aloud about the tribal — I like the word for this purpose, realizing it might not be PC, coterie doesn't capture the clannish nature of the idea)—reactions to the VA election results, which are all-too-triumphant [on the Democrats' side]. (Too close to Trump, dontcha think?)
I've been thinking ahead to 2018 and the obvious reaction coming from the GOP and particularly from the Trump WH is that they will double-down, since that's what 45 always does, never give an inch, never apologize, always believe you're right and say you're right regardless of the evidence to the contrary. A tribal response on steroids, and it could work.
Read On »
Source:: The Atlantic – Best of
(Visited 4 times, 1 visits today)
'The Animal Instincts at the Heart of Human Nature'