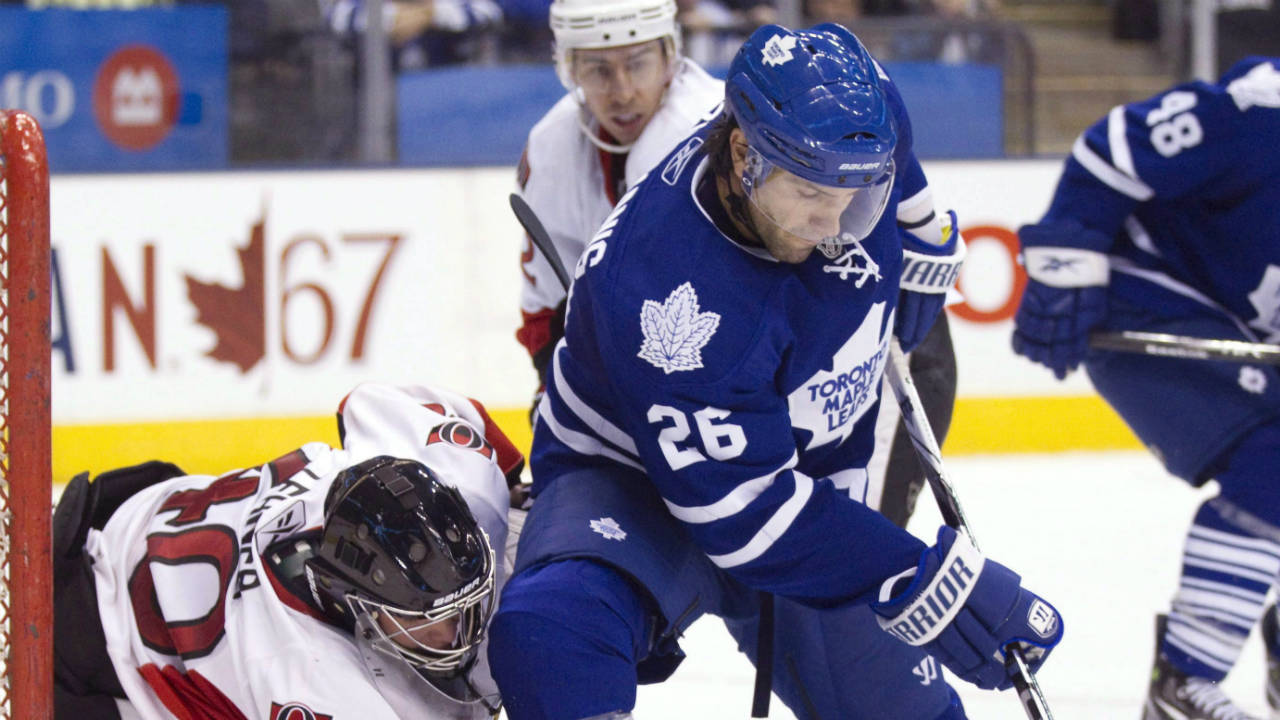 TORONTO — A former Toronto Maple Leafs hockey player who lost a promotional gig after nude pictures of himself surfaced on the internet had his breach-of-contract award upheld on Tuesday.
In affirming the $162,500 in damages previously awarded to Mike Zigomanis, the Ontario Court of Appeal rejected an attempt by D'Angelo Brands to argue the images originally shared by the hockey player with his then-girlfriend offended the community.
"The appeal could not succeed unless the trial judge made a palpable and overriding error in failing to find that sharing nude photographs within an intimate relationship would shock the conscience of the community," the Appeal Court ruled. "We find no such error."
Zigomanis, a Maple Leaf in 2010-2011, signed what was essentially a four-year deal with D'Angelo Brands in May 2011. The agreement called for the company to pay him to promote an energy drink.
However, by February 2012, Zigomanis had been sent down to the minors. Additionally, nude pictures of himself that he had taken and sent to his then-girlfriend before signing the contract had somehow surfaced on the internet, court records show. The nude pictures — they didn't show his face — caused a minor media scandal.
D'Angelo decided to cancel its contract with him, according to court records. Zigomanis sued.
At trial, D'Angelo pointed to a "morals clause" that allowed it to terminate the deal if the "athlete commits any act which shocks, insults, or offends the community, or which has the effect of ridiculing public morals and decency." The company argued publication of the photographs undermined Zigomanis' positive image as a "brand ambassador" and his role promoting the company.
Zigomanis insisted he had fulfilled the terms of the contract, although he admitted he had lied about the photographs when his coach asked if they were of him.
In November 2016, Superior Court Justice David Stinson sided with the Zigomanis. Among other things, Stinson found the contract required the player to promote D'Angelo's product, not act as a brand ambassador.
In any event, Stinson found, the private transmission of nude photographs within a relationship did not breach the morals clause. The judge also decided the photograph events had occurred before the player and company inked the deal, …read more
Source:: Sportsnet.ca – Sports news
(Visited 1 times, 1 visits today)
Nudes of ex-NHLer Mike Zigomanis not 'shocking,' Appeal Court rules