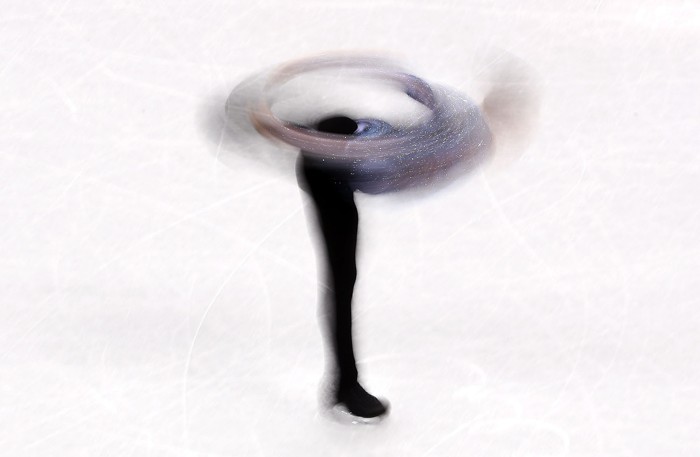 What We're Following
Shooting in Florida: Up to 17 people were killed and more were injured when a gunman opened fire at a high school in Parkland, Florida. Here's what we know. Mass shootings have become an all-too-familiar story in the U.S., and school shootings in particular are an ever-present fear for many parents. But very little research has been done about the victims who survive, and that lack of knowledge could prevent Americans from fully understanding the profound effects of gun violence.
Team Trump: President Trump's approval ratings have reached their highest point since last May, when he fired FBI Director James Comey, and the Republican Party has seen a rise in poll numbers, too. David Graham offers three possible reasons for the bounceback. All this is seemingly in spite of the messy scandals surrounding Trump's White House, which operates in a way that has often been described as unprecedented. Yet a network analysis of the ties among Trump's most influential advisers suggests that the structure of his administration has some parallels in former President Bill Clinton's.
What About Immigration? Last month, Senate Majority Leader Mitch McConnell convinced Democrats to end their three-day shutdown of the government with the promise of an open debate on the Deferred Action for Childhood Arrivals (DACA) program and other immigration issues. The debate was supposed to take place this week, but so far it's been mired in a procedural standoff between the parties. Meanwhile, in the House, two members of the conservative Freedom Caucus are threatening a revolt against Speaker Paul Ryan over immigration.
—Rosa Inocencio Smith
SnapshotAdam Rippon, a figure skater on Team USA, competes in the Pyeongchang Winter Olympics on February 12, 2018. Rippon is one of 14 openly LGBT athletes at this year's games—the largest group ever, and one that's embracing the political power of openness. (Dean Mouhtaropoulos / Getty)Evening Read
Terese Marie Mailhot on what she learned about love and writing from Maggie Nelson's boundary-pushing book Bluets:
We talk about love like it's this beautiful thing, a goal to achieve, something we accomplish the same way you can win at a game. But actually, I think, we want the full experience—the dynamic experience, which also requires a lot of patience and wandering off. Pain, too.
There's an agency in this wandering. The line "Of course, you could also just take off the blindfold" places power …read more
Source:: <a href=https://www.theatlantic.com/newsletters/archive/2018/02/the-atlantic-daily-february-14-2018/553310/?utm_source=feed target="_blank" title="The Atlantic Daily: Patience and Pain" >The Atlantic – Best of
(Visited 3 times, 1 visits today)
The Atlantic Daily: Patience and Pain