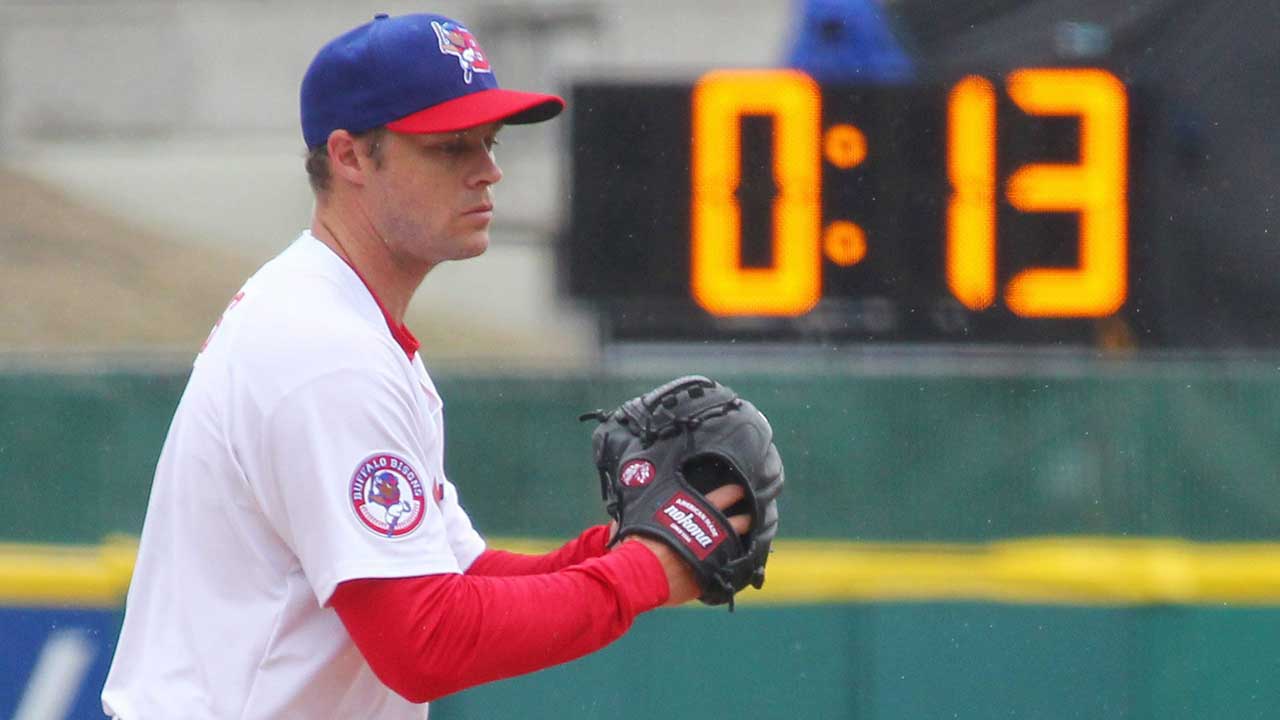 ST. PETERSBURG, Fla. — Extra innings throughout the minor leagues will start with a runner at second base.
In addition, the pitch clock that began at Triple-A and Double-A in 2015 will be lowered from 20 seconds to 15 when there are no runners on base, the National Association of Professional Baseball Leagues said Wednesday. The timer will remain at 20 seconds with runners on.
"We believe these changes to extra innings will enhance the fans' enjoyment of the game and will become something that the fans will look forward to on nights where the game is tied late in the contest," NAPBL President Pat O'Conner said in a statement.
"Player safety has been an area of growing concern for our partners at the Major League Baseball level, and the impact that lengthy extra innings games has on pitchers, position players and an entire organization was something that needed to be addressed."
The runner at second will be the batter in the order prior to that inning's leadoff hitter, and players removed from the game will be ineligible to return. A runner who starts an extra inning at second shall be counted as reaching on an error for purposes of determining earned runs, but no errors shall be charged.
Major League Baseball had hoped to have a similar rule for spring training and starting in the 11th inning of the All-Star Game but was stymied by the Major League Baseball Players Association, which refused to agree.
New limits on mound visits without pitching changes also will be added, the minor league governing body said. The maximum will be six by managers, coaches or players at Triple-A, eight at Double-A and 10 at full-season Class A. There will not be any limits at short-season Class A or rookie leagues.
An additional visit will be added for each extra inning. A team with no more remaining mound visits may ask the plate umpire for additional trips to deal with crossed-up pitch signals.
A pitcher must start his windup or be in the set position before the timer expires, and batters must be in the batter's box and alert to the pitcher with at least 7 seconds remaining.
The first 15 days of the season will …read more
Source:: Sportsnet.ca – Sports news
(Visited 1 times, 1 visits today)
MiLB pace-of-play changes include runner on 2nd at start of extras