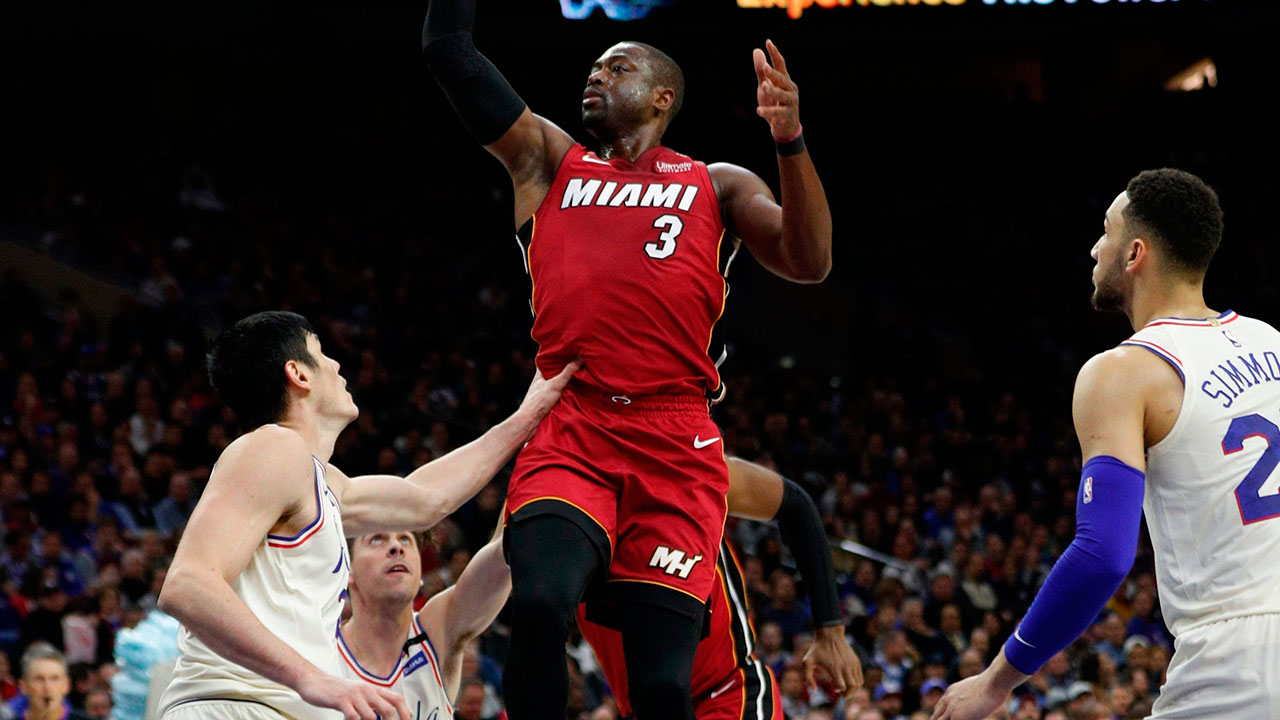 PHILADELPHIA — Dwyane Wade turned in a vintage performance, scoring 28 points to end the 76ers' 17-game winning streak and lead the Miami Heat to a 113-103 Game 2 win over Philadelphia on Monday night and even the first-round playoff series.
Playing without injured All-Star centre Joel Embiid for the 10th straight game, the Sixers nearly pulled off an epic comeback and rallied from 16 down to just two points late in the fourth.
Philly fans were going wild and suddenly the home-court edge that had made the Sixers unbeatable for a month seemed like it would perk the team back up for one more notch on the winning streak.
Wade buried two big buckets down the stretch that pushed back the Sixers and tied the series as it shifts to Miami for Game 3 on Thursday.
The Sixers lost for the first time since March 13 to Indiana. They won 16 straight to end the regular season and the first game of the playoffs.
Wade's play resembled his glory days at times and he carried the Heat in a sensational second quarter that was the difference. He pump-faked his way to 15 points in the quarter — impressive enough, even moreso that he outscored the potent Sixers by two points.
The 36-year-old Wade made his first seven shots of the game and passed Larry Bird for 10th on the NBA's career post-season scoring list.
After a Game 1 victory where they couldn't miss, the Sixers couldn't make a big bucket in the first half. The Sixers made a team playoff-record 18 3s in Game 1 and missed a whopping 16 of 18 3s in the first half. Robert Covington missed all five and Dario Saric was 0 for 4. The Sixers made four baskets and scored 13 points in the quarter.
The Heat slowed the game down — exactly the kind of style where the Sixers needed Embiid in the middle — and used a collective of defenders on Ben Simmons that rattled the rookie point guard early.
The passing-and-pushing offence that got the Sixers to the No. 3 seed in the East failed them for the first time since early March.
Source:: Sportsnet.ca – Sports news
(Visited 4 times, 3 visits today)
Dwyane Wade turns back the clock as Heat even series with 76ers