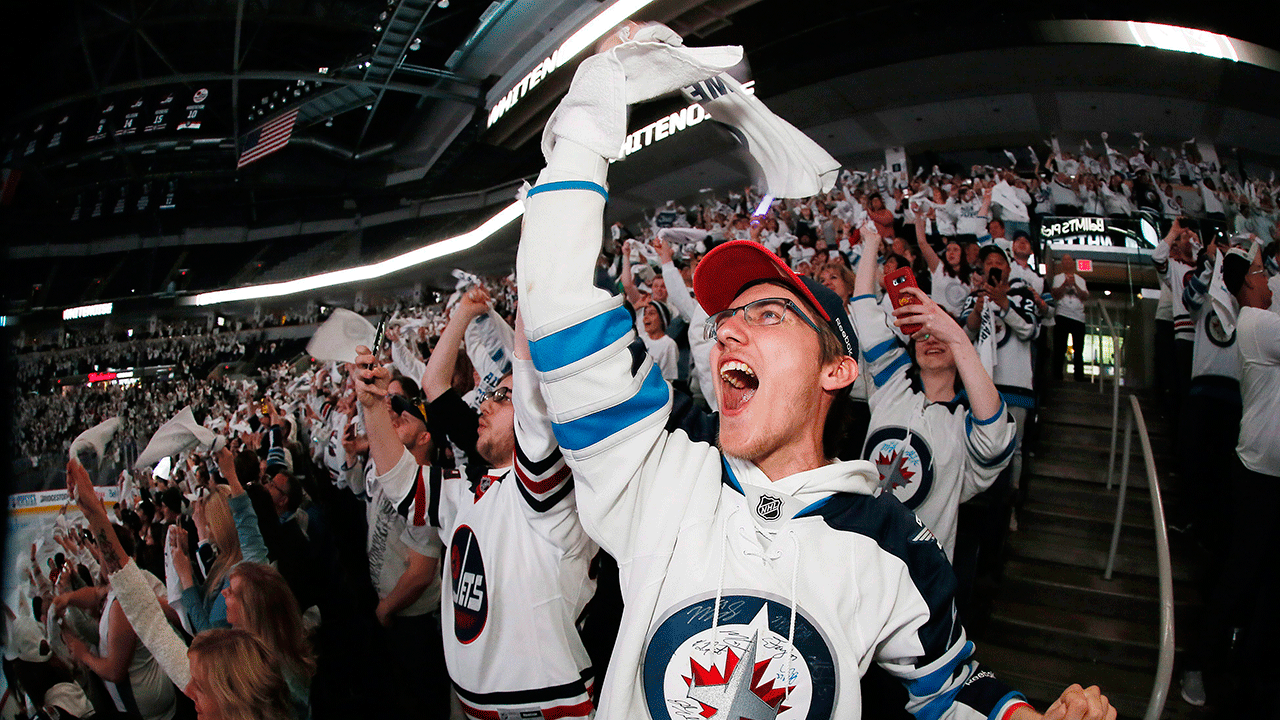 LAS VEGAS — Winnipeg Jets fans have arrived in Las Vegas revelling in the novelty of both their team in the third round of NHL playoffs and coming to Sin City to watch it.
"We've been waiting our whole lifetime to be this deep in the series and then you throw Las Vegas in it, it's nuts," said Chris Kirkwood in the shade of T-Mobile Arena.
The Jets trailed the expansion Vegas Golden Knights 2-1 in the NHL's Western Conference final with Game 4 back at T-Mobile on Friday and the series returning to Winnipeg for Sunday's Game 5.
Some Jets fans had long travel days to follow their team.
"I went to the Jets game the night before, got three hours of sleep, hopped on a plane, went through Vancouver, San Francisco," Mark Kuriata said. "Left at 6:30 in the morning, got to Vegas at seven o'clock and was in bed by nine."
Kuriata, a season-ticket holder since the Jets returned to Winnipeg in 2011, firmly believes his team is Canada's team now.
"Absolutely. How could you not love the Jets?" he said. "It's a lifetime dream to go this far in the playoffs and have a chance to win the Stanley Cup."
Direct flights from Winnipeg to Las Vegas are not a daily occurrence, but WestJet added an extra non-stop flight both Thursday and again Sunday in addition to its regular route in anticipation of a Game 6 back in Vegas.
White-clad Jets fans mixed with Knights supporters in front of T-Mobile prior to Wednesday's Game 3.
Pam Herda, a Winnipeg native now living in California, went all out with her costume sporting a white wig, oversized white sunglasses and white dress.
Anthem singer Carnell Johnson hospitably paused during O Canada on Wednesday to allow Jets fans to chime in with their traditional "True North" shout.
Johnson, according to the Las Vegas Review-Journal, is a gondoleer at the The Venetian hotel and serenades his lucky passengers.
Even in a self-imposed team bubble, Jets head coach Paul Maurice was aware of the arrival of Jets Nation.
"Everybody is having their own little …read more
Source:: Sportsnet.ca – Sports news
(Visited 4 times, 1 visits today)
Jets Nation lands in Sin City eager to support their team