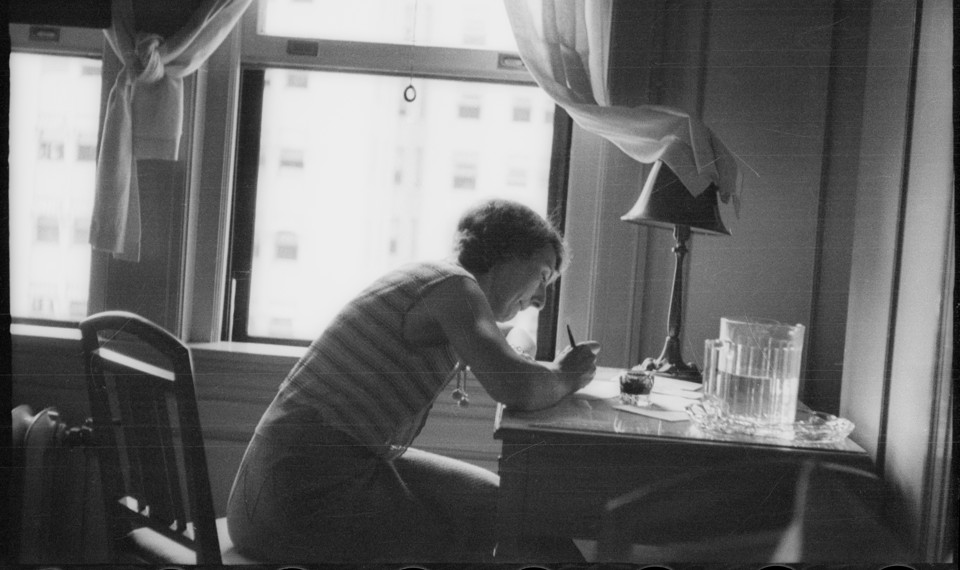 Why Do So Few Women Write Letters to the Editor?
Earlier this month, Caroline Kitchener reported that issues of confidence and deep-seated social norms may help explain the gender imbalance in letters to the editor sections, at The Atlantic and elsewhere.
My feedback is to suggest you reframe the question. Let go of the tired assumption that this stems from a "confidence gap," which implies women are deficient against some norm. A norm that might not be a good thing anyway.
Instead, consider that women have enhanced self-awareness or an extra helping of humility. Perhaps we don't suffer from an excess of hubris, which powers the pens (or keyboards) of other letter writers.
When I am inspired to respond to an article, I ask myself two questions: Why? and So What? Many times, my answers reveal my intentions are superficial or impulsive. Or I realize I don't care enough to deal with what may ensue. So I don't write.
I answered this message because I am moved by your authentic inquiry and motivated to challenge the confidence gap stereotype. The idea that a lack of confidence drives behavior for half the population is incredible and sort of silly. When a course of action is unlikely to produce a good outcome or likely to have negative results, opting out is considered a sign of prudence, not a lack of confidence
My "so what" is to encourage you to continue to examine the systems and culture related to reader feedback. But please don't assume women are lacking when we don't opt in to your current model. What is lacking is an experience that makes our efforts worthwhile.
Jeanne Lambkin
Marblehead, Mass.
Interesting questions posed today about why the majority of those who write letters to the editor are male, and also white. I'm not surprised, but I don't think the confidence gap has much to do with it. I believe the confidence gap explains a lot about what promotions we strive for, how we market ourselves, but I'm not buying that as the root cause for [gender imbalance in] feedback at all.
Women are busy. Busy with all kinds of work that has tangible consequences—screw up an online order for a woman and she'll give a bad review and school a customer service rep—no confidence gap there. We are confident in the kitchen, we are confident with the kids, with the chores, we are confident putting out fires; not solely because …read more
Source:: The Atlantic – Best of
(Visited 2 times, 1 visits today)
Letters: Why Don't Women Write to the Editor? Because They're Doing Absolutely Everything Else