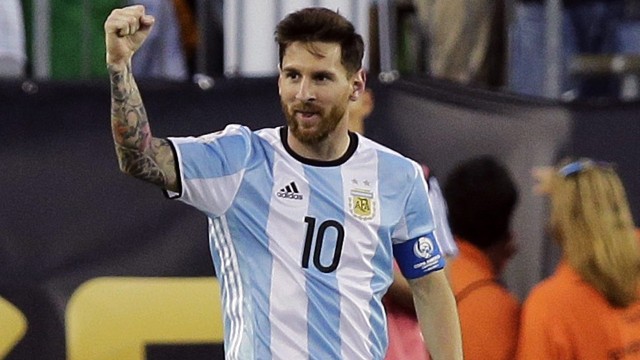 The biggest and most popular sporting event on the planet is coming to Canada.
In a historic vote held in Moscow on Wednesday, the "United Bid" of Canada, Mexico and the United States beat out Morocco to win the right to co-host the 2026 FIFA World Cup, marking the first time that international soccer's marquee event will touch down on Canadian soil.
The "United Bid" won the vote over Morocco during a special congressional meeting where every single member nation of FIFA, excluding the four potential host countries, cast a ballot.
2018 World Cup coverage on Sportsnet
The FIFA World Cup in Russia runs from June 14 to July 15, and Sportsnet.ca will have in-depth daily coverage.
Daily news & feature stories
| Match schedule
| Group standings
| Team profiles
| History of the World Cup
| Scoreboard
Mexico previously hosted the World Cup in 1970 and 1986. The United States staged the tournament in 1994. Canada has never held the competition, but it did host the 2015 Women's World Cup.
Canada's only appearance at the World Cup came in 1986 when it loss all three of its games and crashed out in the first round.
Historically, the host nation has always automatically qualified for the World Cup – it hasn't been forced to play games in order to qualify for the tournament.
However, FIFA previously ruled that should the "United bid" beat out Morocco, the number of host countries to automatically qualify for the 2026 World Cup would be decided by another vote by the FIFA council sometime in the future.
The 2026 World Cup will expand to 48 teams from 32, and will feature a new format of 16 round-robin groups of three teams with the top two from each pool advancing to a 32-nation knockout round. The tournament will still take place over 32 days.
The "United Bid" calls for the U.S. to host 60 matches, including all games from the quarter-finals through to the final. Canada and Mexico would each host 10 games.
Three Canadian cities – Edmonton, Montreal, and Toronto – could potentially host matches. The "United Bid's" organizing committee will now work in conjunction with FIFA to decide which cities will get games, although FIFA makes the final call.
The American candidate cities are Atlanta, Baltimore, Boston, Cincinnati, Dallas, Denver, Houston, Kansas City, Los Angeles, Miami, Nashville, New York/New Jersey, Orlando, Philadelphia, San Francisco Bay Area, Seattle …read more
Source:: Sportsnet.ca – Sports news
(Visited 3 times, 1 visits today)
Canada wins vote to co-host 2026 FIFA World Cup with U.S and Mexico