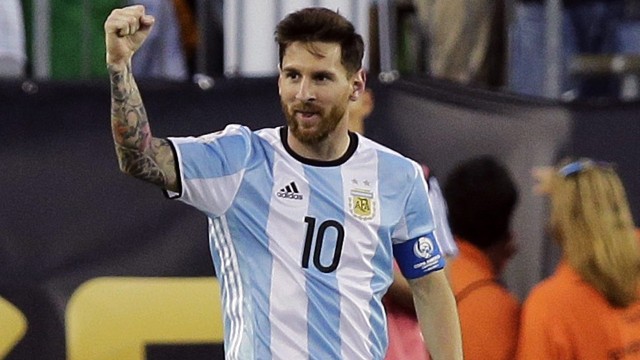 TORONTO — News that the 2026 men's World Cup will be played entirely on grass means an apology is in order to top female soccer players.
That's according to the U.S. lawyer who represented a coalition of elite female players in an unsuccessful battle to play on natural grass at the 2015 Women's World Cup in Canada.
"Hosting a World Cup, women's or men's, is exciting and I'm happy for North America," Hampton Dellinger said in a statement given to The Canadian Press.
"But we are much closer in time to the plastic pitch debacle of 2015 than the grass tournament of 2026. And given the artificial turf the women were forced to play on and the threats made against those who protested, I believe Canadian, U.S., and Mexico soccer officials still owe female players an apology.
"The national federations should also make sure that the hundreds of millions of dollars they will spend on soccer in the decade to come includes a dramatic increase in funding, including salaries, for the women's game."
Eleven of the 23 stadiums under consideration for the North American bid currently have artificial turf, including Montreal's Olympic Stadium and Edmonton's Commonwealth Stadium, both of which were used in the 2015 Women's World Cup.
The women had argued that making them play on artificial turf was discriminatory when the men play their showcase tournament on grass.
FIFA rules allow for tournaments to be played on artificial turf if it meets certain standards. But the men always play on the real thing at the World Cup.
Turf will not be an issue at the 2019 Women's World Cup in France, which plans to play on grass.
The women eventually withdrew their human rights complaint in January 2015, ahead of the June start of the Women's World Cup.
"The players are doing what FIFA and CSA have proven incapable of — putting the sport of soccer first," Dellinger said at the time.
2018 World Cup coverage on Sportsnet
The FIFA World Cup in Russia runs from June 14 to July 15, and Sportsnet.ca will have in-depth daily coverage.
Daily news & feature stories
| Match schedule
| Group standings
| Team profiles
| History of the World Cup
| Scoreboard
FIFA eventually replaced the artificial turf at BC Place. A new padding was installed in Montreal.
U.S. star forward Abby Wambach, now retired, was front and centre in the human rights challenge. Canadian players were not part …read more
Source:: Sportsnet.ca – Sports news
(Visited 2 times, 1 visits today)
Men get to play on real grass at 2026 World Cup, unlike women in 2015