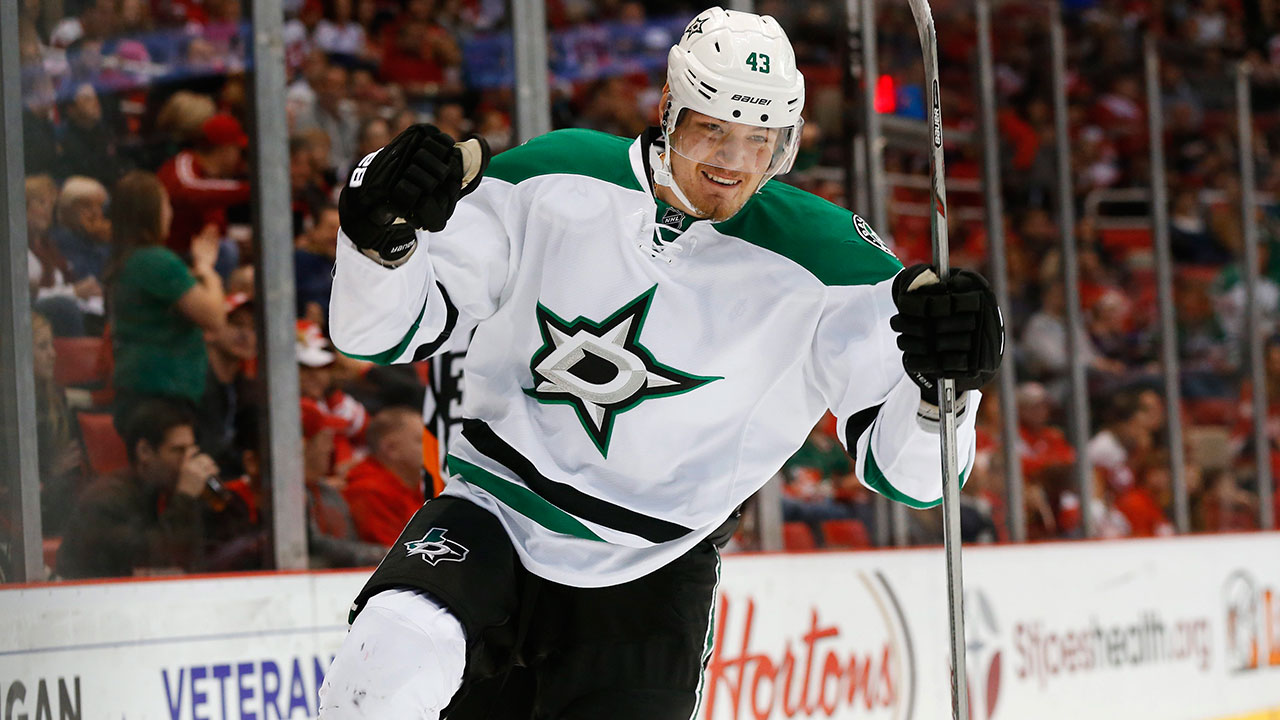 The Dallas Stars have made the playoffs just twice in the past 10 seasons and although they enjoyed a 13-point improvement in 2017-18, they still missed out by three points, mostly because of a miserable 6-9-4 finish.
But help could be on the way. The Stars drafted Miro Heiskanen third overall last year and, after a very strong season in the Finnish League with 23 points in 30 games, he's set to join the Dallas blue line in 2018-19.
Another first-round pick may be joining the team, as well. The Stars selected Valeri Nichushkin 10th overall in 2013 out of the KHL and, after spending three years in North America, he decided to sign a two-year deal with CSKA Moscow, where he's played since 2016.
Now it looks like he's set for an NHL return in 2018-19.
"I'm having discussions with his agent," general manager Jim Nill said on Hockey Central at Noon. "Val does want to come back and I think we're heading in the right direction."
The big Russian posted 14 goals and 34 points in his rookie season, but was limited to just eight games as a sophomore due to hip surgery. In 2015-16, Nichushkin struggled to just 29 points, which Nill believes was the result of missing nearly a full season. Nichushkin signed a two-year deal with CSKA Moscow in the summer of 2016 and has been there ever since.
"In the end, decided it might be better for him to go back, get to play lots, a little bit lower level but still play lots," Nill said. "He was able to play in all the tournaments, play in the Karjala Cups and all those tournaments for the national team."
Still just 23 years old, Nichushkin is coming off a 16-goal, 27-point season in the KHL.
"He's coming over now, he's still a young man and we think we're getting a better player and a better person," Nill said. "I'm excited where the negotiations are heading. I think we're going to get him signed up here. I know he wants to come back and he'll be a good addition for us. He's six-foot-four and can skate, strong in the corners. I just think he's a good addition to our team."
Another good addition might be Ilya Kovalchuk, who himself is exploring a return to the NHL after spending the past five years in the KHL. Nill …read more
Source:: Sportsnet.ca – Sports news
(Visited 1 times, 1 visits today)
Stars GM optimistic Nichushkin returns, kicking tires on Kovalchuk