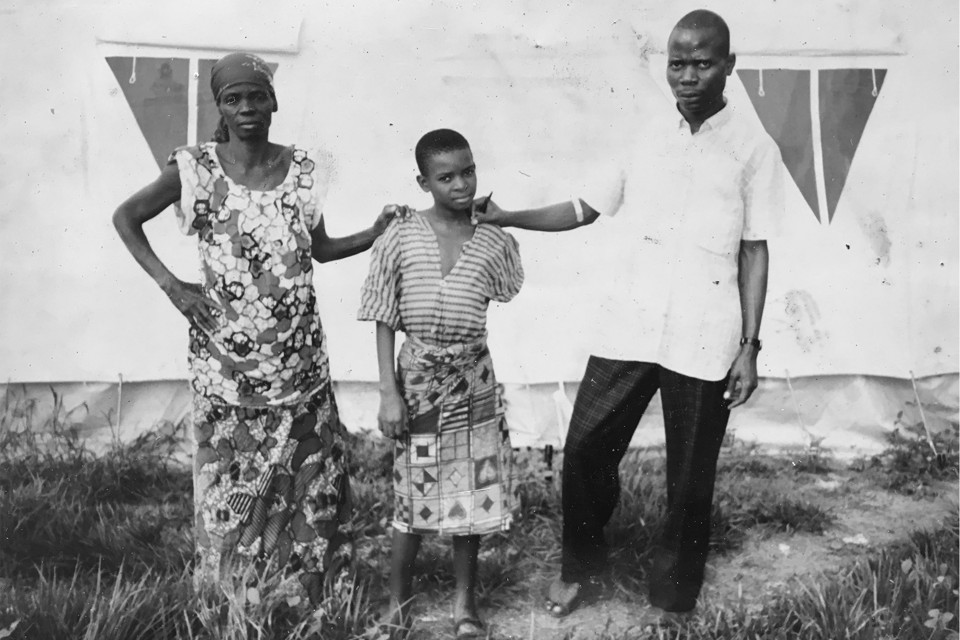 Image above: Workers at the University of Nebraska Medical Center's biocontainment unit practicing safe procedure on a mannequin
At 6 o'clock in the morning, shortly after the sun spills over the horizon, the city of Kikwit doesn't so much wake up as ignite. Loud music blares from car radios. Shops fly open along the main street. Dust-sprayed jeeps and motorcycles zoom eastward toward the town's bustling markets or westward toward Kinshasa, the Democratic Republic of the Congo's capital city. The air starts to heat up, its molecules vibrating with absorbed energy. So, too, the city.
To hear more feature stories, see our full list or get the Audm iPhone app.
By late morning, I am away from the bustle, on a quiet, exposed hilltop some five miles down a pothole-ridden road. As I walk, desiccated shrubs crunch underfoot and butterflies flit past. The only shade is cast by two lines of trees, which mark the edges of a site where more than 200 people are buried, their bodies piled into three mass graves, each about 15 feet wide and 70 feet long. Nearby, a large blue sign says in memory of the victims of the ebola epidemic in may 1995. The sign is partly obscured by overgrown grass, just as the memory itself has been occluded by time. The ordeal that Kikwit suffered has been crowded out by the continual eruption of deadly diseases elsewhere in the Congo, and around the globe.
Emery Mikolo, a 55-year-old Congolese man with a wide, angular face, walks with me. Mikolo survived his own encounter with Ebola in 1995. As he looks at the resting place of those who didn't, his solemn demeanor cracks a bit. In the Congo, when people die, their bodies are meant to be cleaned by their families. They should be dressed, caressed, kissed, and embraced. These intense rituals of love and community were corrupted by Ebola, which harnessed them to spread through entire families. Eventually, of necessity, they were eliminated entirely. Until Ebola, "no one had ever taken bodies and thrown them together like sacks of manioc," Mikolo tells me.
The Congo—and the world—first learned about Ebola in 1976, when a mystery illness emerged in the northern village of Yambuku. Jean-Jacques Muyembe, then the country's only virologist, collected blood samples from some of the first patients and carried them back to Kinshasa in delicate test tubes, which bounced on …read more
Source:: The Atlantic – Best of
(Visited 5 times, 1 visits today)
When the Next Plague Hits