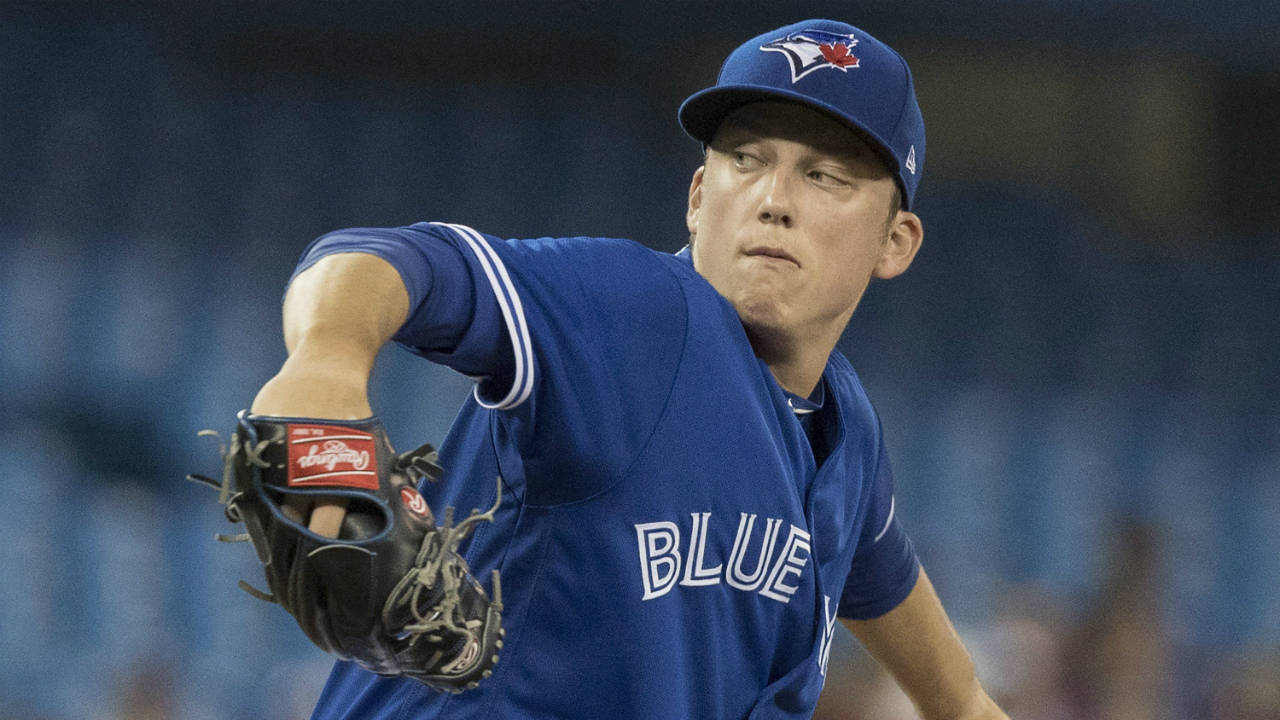 TORONTO – Even before Marco Estrada left Tuesday's game with left hip soreness, Ryan Borucki seemed to have assured himself of a continued look in the Blue Jays' starting rotation.
The 24-year-old struck out eight Tigers over seven innings Monday, impressing in his first home start. Plus, with no clear timeline for the return of Aaron Sanchez or Jaime Garcia, a need still existed in the Blue Jays' rotation.
"Borucki, I shouldn't say never, but I don't know how he could disappear," manager John Gibbons said before first pitch Tuesday. "I guess he always could, but …"
Gibbons didn't finish his sentence, but the implication was clear. If Borucki keeps pitching like this, the Blue Jays shouldn't have trouble finding room for him in the starting five.
In Borucki's MLB debut June 26, he held the Astros' potent lineup to two runs over six innings. His next start was even better, with just two runs on six hits allowed against Detroit.
Now that Estrada's health has become a question mark, the Blue Jays seem even more likely to need Borucki and Sam Gaviglio to continue starting alongside Marcus Stroman and J.A. Happ.
At this point, neither Sanchez (right index finger) nor Garcia (left shoulder inflammation) is on the brink of returning. Sanchez has played catch the last two days and will continue throwing, but he doesn't have a date set for a bullpen session. As for Garcia, he resumed playing catch Monday and was said to be encouraged by the results.
The Blue Jays have scheduled days off July 5 and 9, meaning they'll only need a fifth starter once before the all-star break. Still, by late July Happ and even Estrada could be traded, creating further openings.
In other words, it's a good thing Borucki's pitching so well. The Blue Jays certainly need him.
Meanwhile, other injured Blue Jays continue working toward a return to action…
• Third baseman Josh Donaldson (left calf) has begun strength work with no symptoms and will begin hitting later this week. The Blue Jays expect Donaldson to remain sidelined at least until July 17, at which point they'll determine whether he's ready for a rehab assignment.
• Top prospect Vladimir Guerrero Jr. (left knee strain) has started taking batting practice and the Blue Jays expect him to take part in full defensive drills this weekend. If all goes well the Blue Jays plan to re-assess his ability to …read more
Source:: Sportsnet.ca – Sports news
(Visited 3 times, 1 visits today)
Borucki poised to get more chances in Blue Jays' rotation