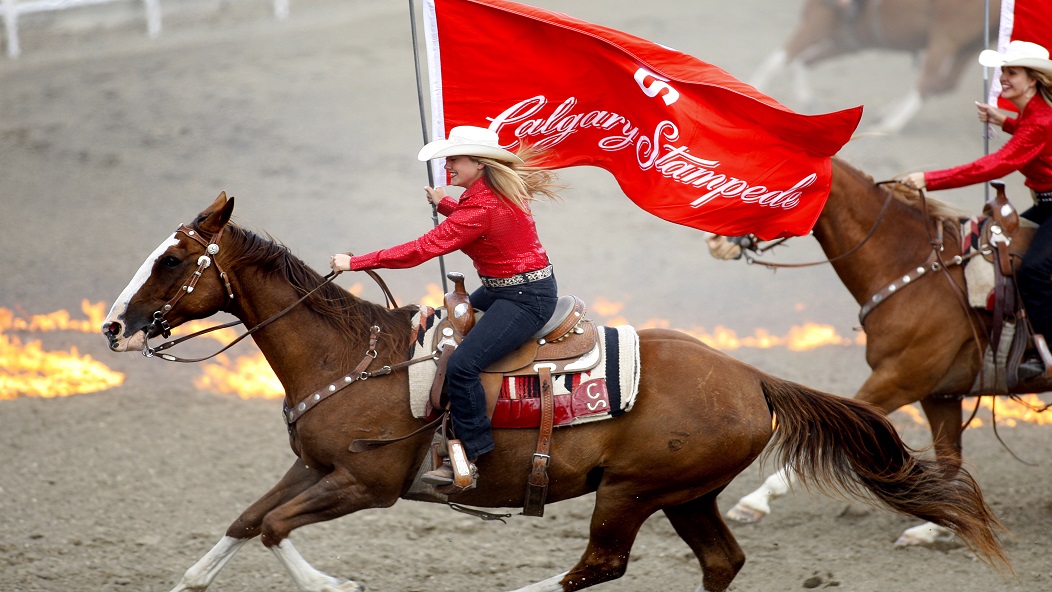 Representatives from the Calgary Flames, Calgary Hitmen, Calgary Roughnecks and Calgary Stampeders will be riding in the 2018 Calgary Stampede Parade scheduled for Friday morning in the heart of downtown Calgary.
The Calgary Sports and Entertainment float incorporates each of the four teams under the Calgary Flames organization while embodying a sense of team-work. "Pulling Together to Give Back to the Community" is featured across the top of the entry unifying each team with the same common goal – to be the greatest they can be.
The Calgary Flames will be represented by Head Coach Bill Peters, his wife Denise, Mike Smith. Johnny Gaudreau, his father Guy Gaudreau, Michael Stone and Troy Brouwer will also be in the parade.
Dokota Krebs and Mark Kastelic will represent the Calgary Hitmen as Dane Dobbie and Garrett McIntosh will represent the Calgary Roughnecks. The Calgary Stampeders will be sending Chelsea Drake and Calgary Stampeder Touchdown Horse "Quick Six".
The entry will be pulled by Flames employees followed by representatives from each of the four teams on horseback. The float will also have the members from the Flames MasTec Ice Crew and Calgary Stampeders Outriders.
The 4.5km parade route kicks off the 106th edition of the "The Greatest Outdoor Show on Earth!" The parade begins with the World Champion Calgary Stampede Showband followed by a dynamic ribbon of pageantry, featuring floats, bands, riders, celebrities and cultural entries.
Source:: Sportsnet.ca – Sports news
(Visited 1 times, 1 visits today)
Calgary teams, coaches and players to ride in Calgary Stampede Parade