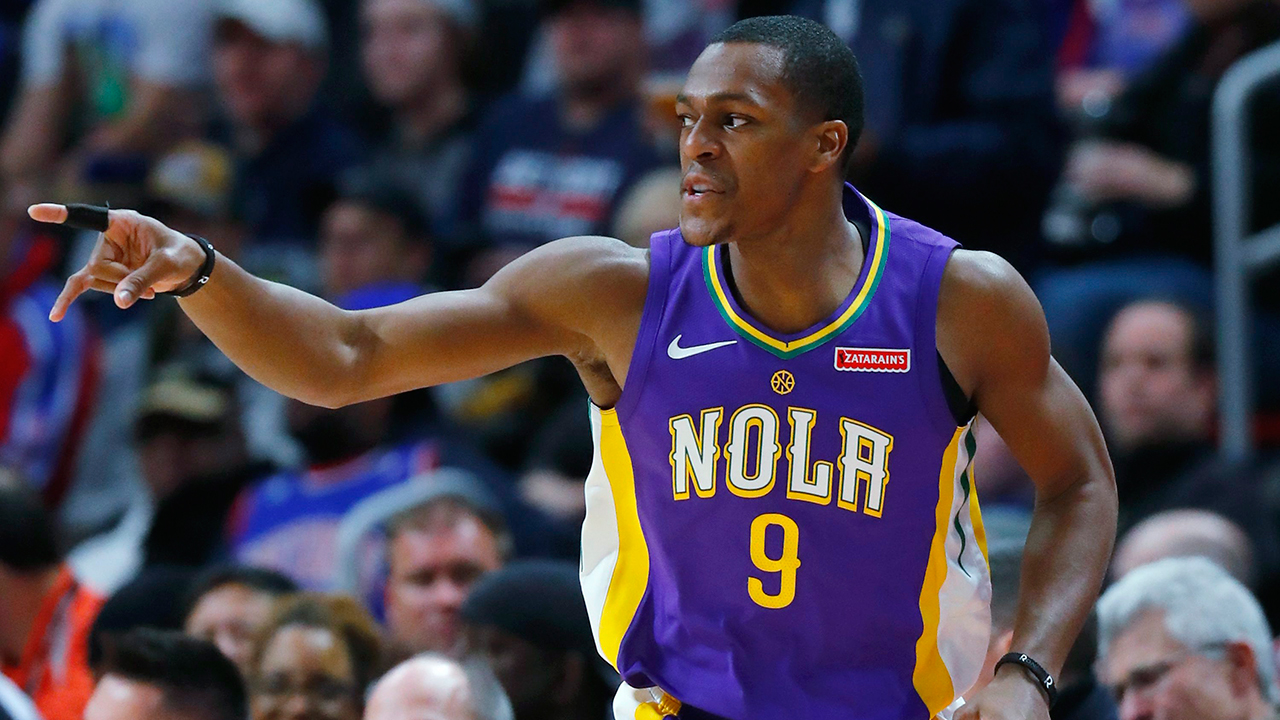 LAS VEGAS — Rajon Rondo officially joined the Los Angeles Lakers on Friday with a clear idea about his future with LeBron James.
"We're expected to win now," Rondo said.
Rondo agreed to a one-year deal worth $9 million earlier this week to suit up alongside James, whose signing hasn't yet been announced by the Lakers.
The veteran point guard is eager to be a mentor to Lonzo Ball, and he sees a chance for immediate success with the thoroughly revamped club. The Lakers haven't made the playoffs for a franchise-record five consecutive seasons, but Rondo believes they'll make immediate strides back toward contention for a 17th NBA championship.
"You put any group of players around LeBron James, as he has done (eight) straight times, he went to the finals," Rondo said. "So my expectations are the exact same thing. Even with the Warriors adding (DeMarcus Cousins) and the Rockets being who they are, I think we fit right up there in the mix. It is early, obviously, and I'm not promising anything, but at the end of the day, I expect to win. Nothing else."
Rondo is a familiar figure to Lakers fans, and not necessarily in a good way. He played a major role for the Celtics when they met the Lakers in the NBA Finals, winning a ring with Boston in 2008 and losing to LA in 2010.
Seeing Rondo on the other side of that enduring NBA rivalry won't be as weird to Rondo as it might be to some Lakers fans.
"Does it feel strange? Um, no," Rondo said. "My battles with the Lakers were over a decade ago, and none of the players I was battling with are on the same roster."
The 32-year-old Rondo expressed no concerns about playing with Ball, the precocious passer chosen by the Lakers with the second overall pick in last year's draft. Ball will be sidelined for most of the summer with a torn meniscus in his left knee, but Rondo is eager to work on their chemistry in the fall.
"I'm excited to get a player that age and try to help him as much as I can," said Rondo, …read more
Source:: Sportsnet.ca – Sports news
(Visited 4 times, 1 visits today)
Rajon Rondo expects Lakers to 'win now' with LeBron