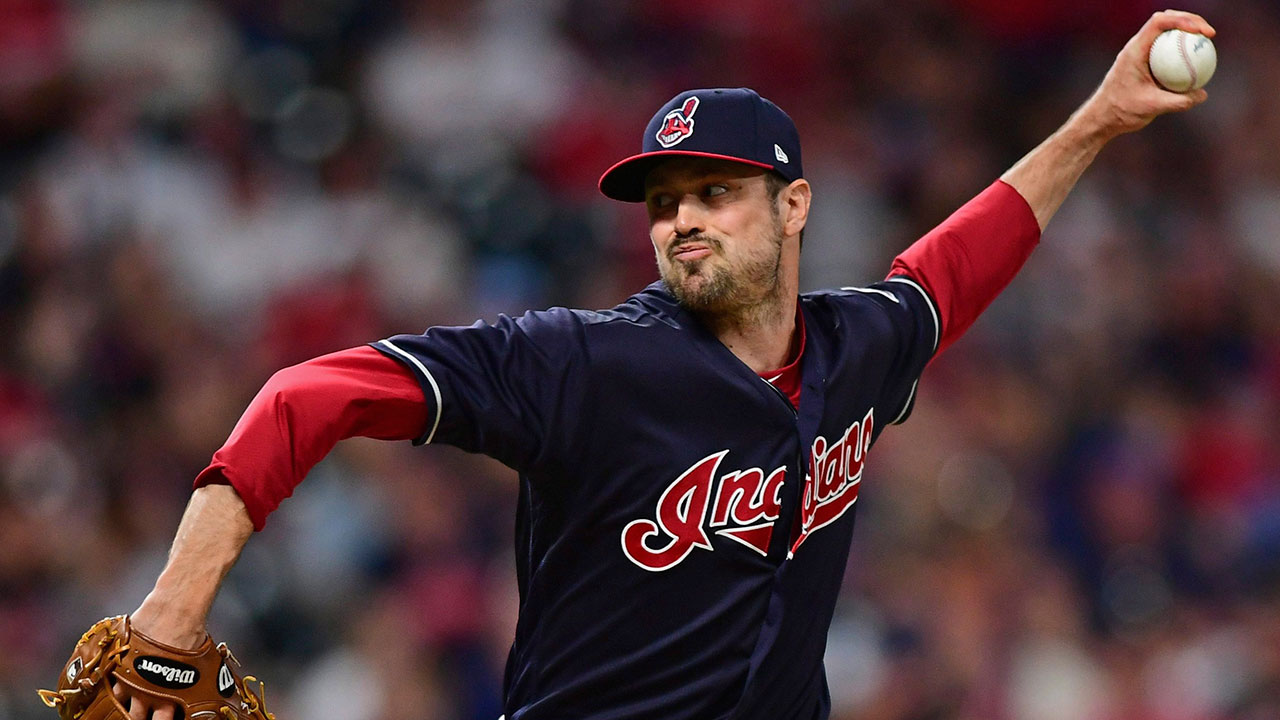 CLEVELAND — Indians reliever Andrew Miller threw off the mound Wednesday at Progressive Field, a major stride in his recovery from knee inflammation.
"Really well," manager Terry Francona said describing Miller's workout, which was closely observed by pitching coach Carl Willis. "I think every time he throws, he takes a step in the right direction."
Miller has been on the disabled list since May 26, and the left-hander's absence has had a detrimental effect on Cleveland's bullpen, which entered Wednesday's series finale against Cincinnati with the AL's highest ERA.
On Tuesday, Indians closer Cody Allen and Dan Otero couldn't protect a 4-0 lead as the Reds rallied for a 7-4 win.
Miller has been throwing off a bullpen mound, but the Indians moved his workout onto the ballpark's main mound so the team could better use monitoring equipment to track his mechanics, velocity and location.
Francona said the next step for Miller before he returns to the Indians — and that won't be until after the All-Star break — is to pitch to hitters and it's possible he could do that as early as this weekend against players from Double-A Akron.
At this point, the most important thing is for Miller to pitch in a game.
"It's been a while now," Francona said. "He needs to pitch. I think for his own well-being. Not coming in with bases loaded. We rely on him so much. We're fortunate that it's July and we have time to let him get on a roll. Because we've all seen what he can do when he gets on a roll. We've just got to do it right. And up to this point we have. I think we're going to get rewarded for it at some point because he's going to help us a ton."
Miller nearly carried the Indians to a World Series title in 2016. The club is hoping a healthy Miller can be just as valuable in the post-season again.
While he's been out, Cleveland's relievers have struggled as a whole. But Francona hopes the other pitchers — and Miller — will benefit from his time away.
"Last night was a bad night and I mean we gave up a …read more
Source:: Sportsnet.ca – Sports news
(Visited 4 times, 1 visits today)
Indians' Andrew Miller throws off mound, hitters next