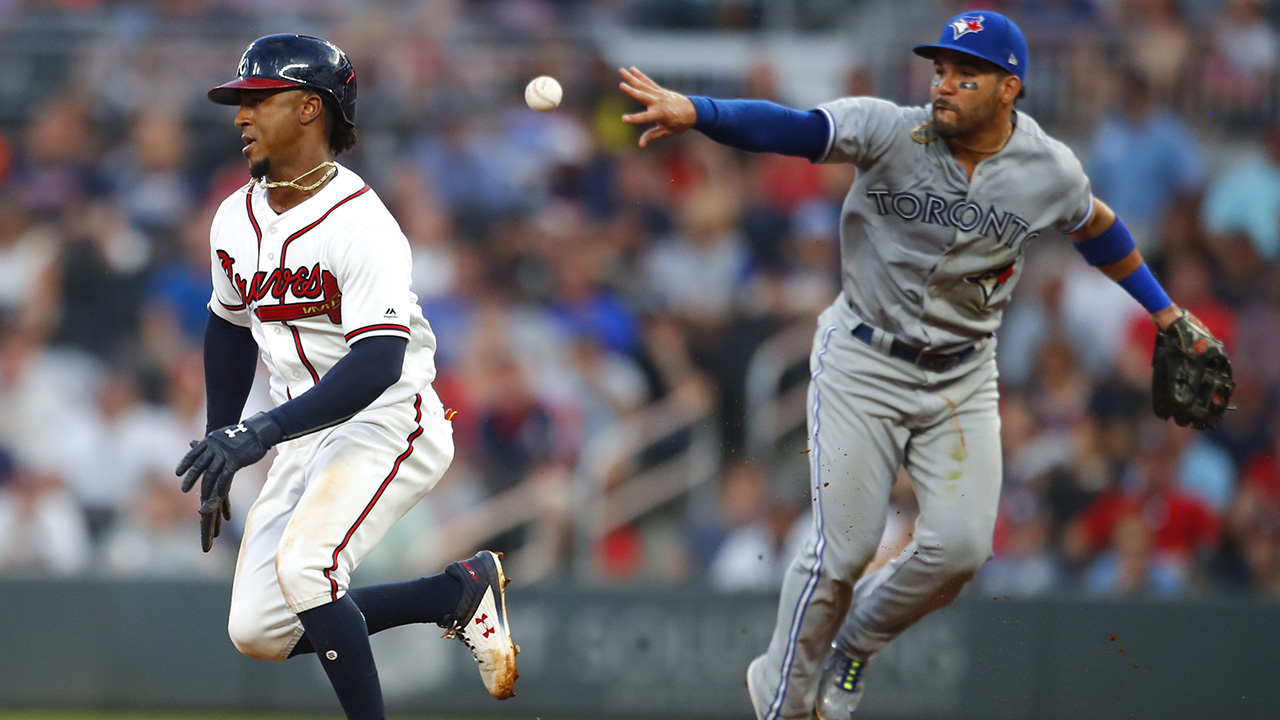 ATLANTA — As well as things have gone for the Atlanta Braves in the season's first half, lately there are troubling signs that something is not right.
Or maybe a lot of things are not right.
The Braves have lost six of eight games and this week briefly fell out of the NL East lead for the first time since May 30. They moved back into a first-place tie with Philadelphia with Wednesday night's win over Toronto. Atlanta was off Thursday before Friday night's opener of a home series against the Arizona Diamondbacks.
The Braves are looking to regain their momentum entering next week's All-Star break.
"We've just have to get back to getting the whole thing going," Braves manager Brian Snitker said Wednesday. "We're obviously struggling in a lot of different areas."
Snitker was far from panicked. He believes the downturn can be easily explained as a part of the normal flow of a season and said, "I just think teams are going to do that."
Even so, Snitker said he has examined all options, including tweaks to his lineup. General manager Alex Anthopoulos also has to look closely at the team's recent downward trends as he considers possible trade options.
The Braves have interest in Baltimore's Manny Machado but are seen as a long shot to acquire the All-Star shortstop. Anthopoulos has said the team is unlikely to give up top prospects for a short-term rental, and Machado is approaching free agency.
Anthopoulos may be more willing to trade a pitching prospect now that starters Sean Newcomb, Mike Foltynewicz and Mike Soroka have enjoyed success in Atlanta this season.
Trading a prospect for immediate help wouldn't have been considered a likely move for Anthopoulos at the beginning of the year. The rebuilding Braves were expected to contend in a year or two. But now that the Braves have spent much of the season in first place, the timetable for aggressive moves may have changed.
Injuries have left the rotation full of questions. Soroka (right shoulder inflammation), Brandon McCarthy (right knee tendinitis) and Anibal Sanchez (right hamstring strain) are on the 10-day DL.
Left-hander Luiz Gohara, who had been in the bullpen, …read more
Source:: Sportsnet.ca – Sports news
(Visited 2 times, 1 visits today)
Braves looking to shake out of midseason swoon