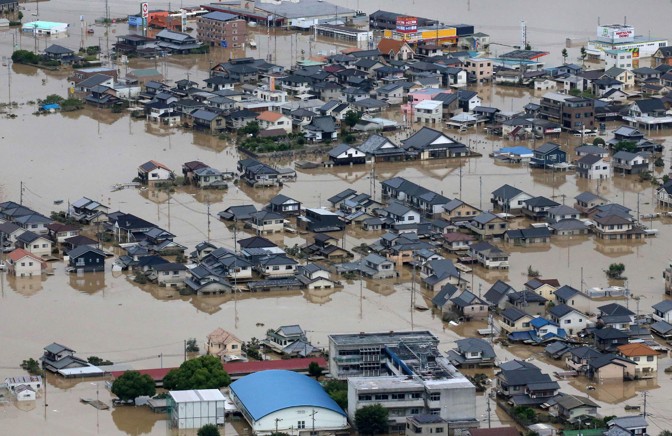 What We're Following
Foreign Relations: On the heels of a NATO summit at which he demonstrated his skepticism of alliances, President Donald Trump traveled to Britain for an official visit that's expected to be overshadowed by protests. Though Trump supported the country's withdrawal from the European Union during his campaign, he hasn't stepped in as president to ease the messy transition, making the timing of his visit particularly fraught. Trump's relationship with Kim Jong Un appears to be going more smoothly, as the president received what he described as a "very nice note" from the North Korean leader. But Kim's message leaves out an important issue.
Nominee's Nature: Brett Kavanaugh, Trump's choice to fill Justice Anthony Kennedy's seat on the Supreme Court, is under scrutiny for his financial disclosures, which show between $60,000 and $200,000 of debt that the White House has attributed to spending on baseball tickets. Kavanaugh's past rulings on federal regulation of business are likely to earn him the support of corporations, while his position on climate change has mixed implications for the EPA. Here's what a lawyer learned from arguing a case in Kavanaugh's court.
Family Time: A new book describes the golden age of family road trips, as well as the factors that led to its decline. And the latest video in our Home School animation series offers advice on how to raise a generous child—or, more practically, how to get your kids to share.
—Rosa Inocencio Smith
SnapshotThis aerial photo from Jiji Press shows a flooded neighborhood in Kurashiki, Japan, on July 8. Over the weekend, heavy rains led to flash flooding and landslides that have killed at least 200 people in Japan's worst weather disaster in decades. See more photos of the damage and rescue efforts.Evening Read
Josie Duffy Rice on drugs in the hip-hop tradition:
Hip-hop, for all its creative force and ingenuity, has long subscribed to an image of addiction that corresponds with the culture it professed to reject—the image projected by fear-mongering politicians, the one that undergirds the criminal-justice system that launched the War on Drugs. The drug dealer in hip-hop is a resourceful antihero, part Robin Hood, part CEO. But the addict in hip-hop is like the addict everywhere else. Hopeless. Deserving of shame. Off to the side. Something subhuman—weaker, stranger, more destructive than the rest of us.
Keep reading, as Rice describes what …read more
Source:: <a href=https://www.theatlantic.com/newsletters/archive/2018/07/the-atlantic-daily-july-12-2018/565064/?utm_source=feed target="_blank" title="The Atlantic Daily: Force and Ingenuity" >The Atlantic – Best of
(Visited 3 times, 1 visits today)
The Atlantic Daily: Force and Ingenuity