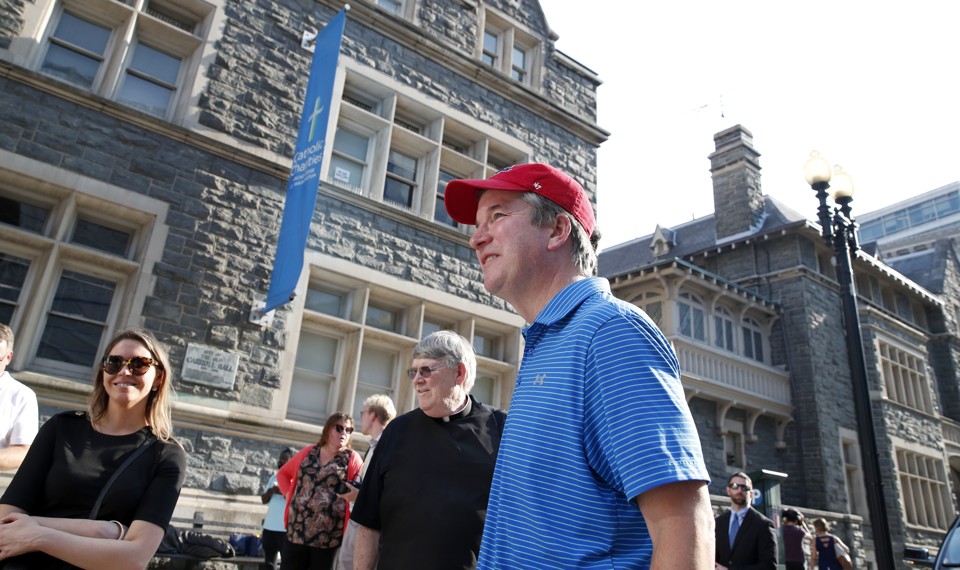 During his confirmation hearings in 2005, Chief Justice John Roberts told senators that he saw his job as a judge as a matter of calling balls and strikes. Brett Kavanaugh, whom President Trump has nominated to sit alongside Roberts on the Supreme Court, has apparently spent a great deal of time and money on observing literal balls and strikes being thrown.
According to financial disclosures, Kavanaugh had between $60,000 and $200,000 in debt, spread across three credit cards and a loan. (Federal rules require individuals to disclose ranges of debts, rather than specific figures, so the actual numbers are unknown.) As The Washington Post first reported, the White House has an explanation for the debts: Kavanaugh spent big on tickets to see the Washington Nationals, a team he's known to back.
Raj Shah, a White House spokesman leading the communications push for Kavanaugh's nomination, said that Kavanaugh had purchased Nats season tickets and playoff seats for himself and a handful of friends. Each credit card had between $15,000 and $50,000 of debt, as did the personal loan. By the time of his 2017 disclosure, the debts were gone, and Shah said that Kavanaugh's only current debt is a home mortgage.
The eye-popping figures—tens of thousands on baseball tickets!—not only show how pricey America's pastime has become. They also spotlight Kavanaugh's own financial situation and the bruising contours of a high-stakes confirmation fight, and the raise the question of how he paid the debt off so quickly.
The more important, and curious, question is not how Kavanaugh accrued the debts attributed to the baseball tickets, but how he paid them down. It's strange to imagine that a man of comparatively modest means would put tens of thousands of dollars on credit cards to buy baseball tickets, but even stranger that they would have been paid off so fast. The White House says that Kavanaugh's friends reimbursed him for the tickets, and that he no longer buys them. The fact remains that Kavanaugh suddenly cleared at least $60,000 and as much as $200,000 in mysterious debt over one year—sums large enough that senators might well want to know who the sources of the payments were.
It would be challenging, though not impossible, to accrue so much in ticket debt in such a short time. Full-season tickets—meaning all 81 Nationals home games—can run into the thousands of dollars for a single seat. (How Kavanaugh, whose current job …read more
Source:: The Atlantic – Best of
(Visited 4 times, 1 visits today)
The Mystery of Brett Kavanaugh's Baseball-Ticket Debt