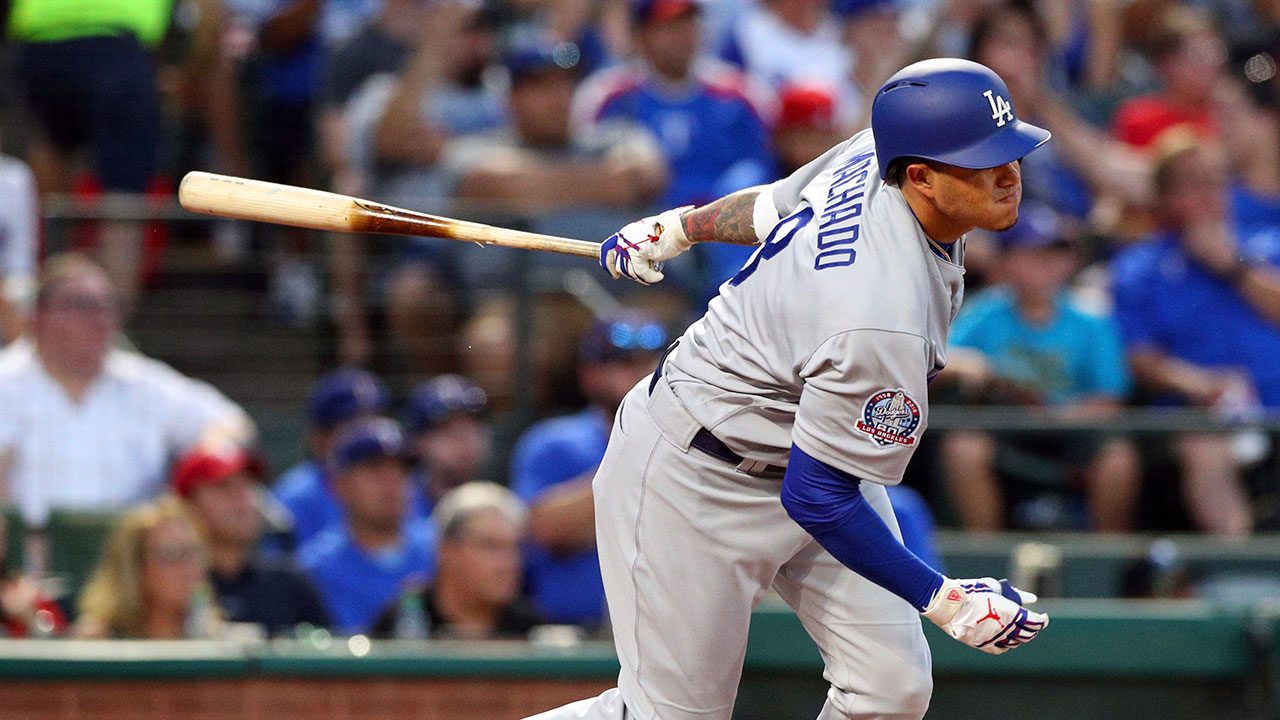 SAN FRANCISCO — The deep, slugging Los Angeles Dodgers took a far more challenging road to their sixth straight playoffs. Despite it all, they still believe they're the team to beat for a World Series title.
A surprising 16-26 start and injuries to some of their biggest stars, including a pair of disabled list stints for ace pitcher Clayton Kershaw, left the Dodgers in a hole and needing to win in the final weekend to claim baseball's final post-season berth.
Kershaw and the Dodgers gave themselves a chance to capture another NL West crown and they hope another shot at that elusive championship, getting a go-ahead triple from Manny Machado in the eighth inning Saturday and beating the San Francisco Giants 10-6.
And they celebrated, even with more to accomplish Sunday.
"It hasn't been easy, I guess, this year, we've kind of been in a dogfight the whole year as far as with the Diamondbacks and the Rockies," Kershaw said between dousings. "This game in particular just kind of showed the team that we have. It's never good when I'm a better hitter than I am a pitcher. That's what it was today. For these guys to pick me up like they did today — I don't know, I think we had 18 hits or something — it's just really special to be a part of. The celebration today is a little bit more subdued, and we want it that way."
The Dodgers, who haven't won the World Series since 1988 and lost in Game 7 to Houston last year, assured themselves at least a spot in the wild-card game. They joined Colorado, Atlanta, the Chicago Cubs and Milwaukee in the NL playoff field.
Los Angeles began the day one game behind Colorado for the division lead, and the Rockies hosted Washington later in the day. The regular season is scheduled to end Sunday — if Los Angeles and Colorado finish even, there will be a one-game tiebreaker for the West title Monday at Dodger Stadium.
Once the champagne had been popped, sprayed in triumph and consumed, many of the Dodgers were headed back to their hotel to watch the Rockies.
"We went through …read more
Source:: Sportsnet.ca – Sports news
(Visited 2 times, 1 visits today)
Dodgers clinch sixth straight playoff trip in win over Giants