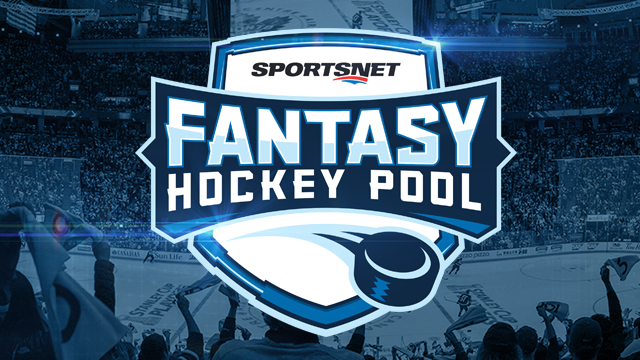 TAMPA, FLA. – Asked after Tuesday's loss in North Carolina about the slow start by Brock Boeser in his linemate's sophomore season, Vancouver Canuck Bo Horvat talked about his own epic scoring famine during his second year in the National Hockey League.
He also recalled how his slump ended soon after a pre-game chat with veteran Canuck Henrik Sedin, who convinced Horvat to stop pressing and try to relax and enjoy the game. Horvat thought maybe he should tell Boeser about that conversation.
When reminded that his talk with Sedin didn't occur until December, Horvat smiled and said: "I'll talk to Brock soon."
And he did. That night.
Play the Sportsnet Fantasy Hockey Pool!
Play the Sportsnet Fantasy Hockey Pool for your chance to score big with over $30,000 worth of prizes to be awarded!
On Thursday, Boeser had four shots on net – one more than he had amassed in his first three games this season – and scored his first NHL goal since his superb rookie year ended with a fracture in his lower back last March 5.
His rocket blast from Alex Killorn's giveaway overpowered Tampa Bay Lightning goalie Andrei Vasilevskiy to break a third-period tie and sent the Canucks on to a surprising 4-1 win against the Stanley Cup contenders.
Boeser's slapshot came 70 seconds after wiry rookie Elias Pettersson got what passes for his stomach in front of Derrick Pouliot's point shot for a lucky deflection goal that tied it 1-1 at 11:07.
"I thought it was going to hit my stomach and I was going to shoot a rebound after it hit me," Pettersson explained. "Next thing I know, it's a goal. Very lucky, but I'll take it. It doesn't matter how ugly or nice it is, it's still worth one goal."
Many have wondered what might happen if foundational forwards Boeser, 21, and Pettersson, 19, start scoring simultaneously. Thursday, we saw the result.
"That proves it tonight," Horvat, a veteran at age 23, said of the dual threat. "We get both those guys and Sven (Baertschi) and myself chipping in, we'll win hockey games. It's pretty simple that way. It definitely gives us a lot of hope."
if ( "1" == true && 'undefined' !== typeof window.getIndexAds ) {
var so = {preroll:{1:{1:{siteID:191888},2:{siteID:191889}}}};
…read more
Source:: Sportsnet.ca – Sports news
(Visited 3 times, 1 visits today)
Foundational forwards Boeser, Pettersson lead Canucks past Lightning