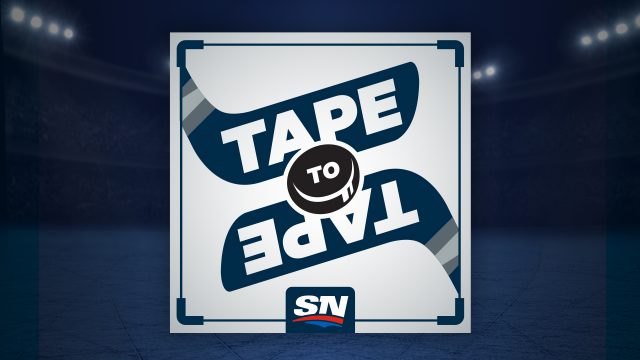 In a season of low expectations, one thing you can't say about the Ottawa Senators is that they've played boring hockey.
"The biggest change I've seen with Ottawa this year is not the roster, it's the way they play," noted Elliotte Friedman on Sportsnet's Wednesday Night Hockey broadcast. "Last year they were a team that was very, very passive. They waited out at centre ice, they basically said, 'You walk into our trap and we'll take care of you.' This year it's been different."
The Senators have come a long way from this time last season when Guy Boucher received flak for putting Jean-Gabriel Pageau, Tom Pyatt and Cody Ceci on the ice to start a 3-on-3 period to counter New Jersey's "high-end offensive guys" with a shutdown unit. The Sens were scored on before their best players ever hit the ice.
Tape II Tape
Ryan Dixon and Rory Boylen go deep on pucks with a mix of facts and fun, leaning on a varied group of hockey voices to give their take on the country's most beloved game.
Listen Now
| Subscribe
| Boylen on Twitter
| Dixon on Twitter
Now you watch the Senators and there are shades of Lindy Ruff's Dallas Stars, minus the super-stacked top line. This year's Senators aren't afraid to pinch in on offence, with forwards demanded to cover for the defencemen who step up.
Partly because of this, young defencemen Max Lajoie and Thomas Chabot are off to fast starts offensively and Ottawa has 10 even strength goals through four games — good for fifth in the league and just four fewer than Toronto, with one less game played.
"Boucher said, 'You have to coach the personnel you have and we feel we can play this way,'" Friedman continued. "And the one thing Senators players said was, 'We were told we would have the freedom to play like this as long as we cover for each other.'"
What does this aggressive style look like? Here's a quick taste.
Play the Sportsnet Fantasy Hockey Pool!
Play the Sportsnet Fantasy Hockey Pool for your chance to score big with over $30,000 worth of prizes to be awarded!
Down 5-2 to the Bruins late in the third — so, granted, it's a desperate situation anyway — the …read more
Source:: Sportsnet.ca – Sports news
(Visited 2 times, 1 visits today)
Looking at the risk/reward of the Ottawa Senators' attacking style