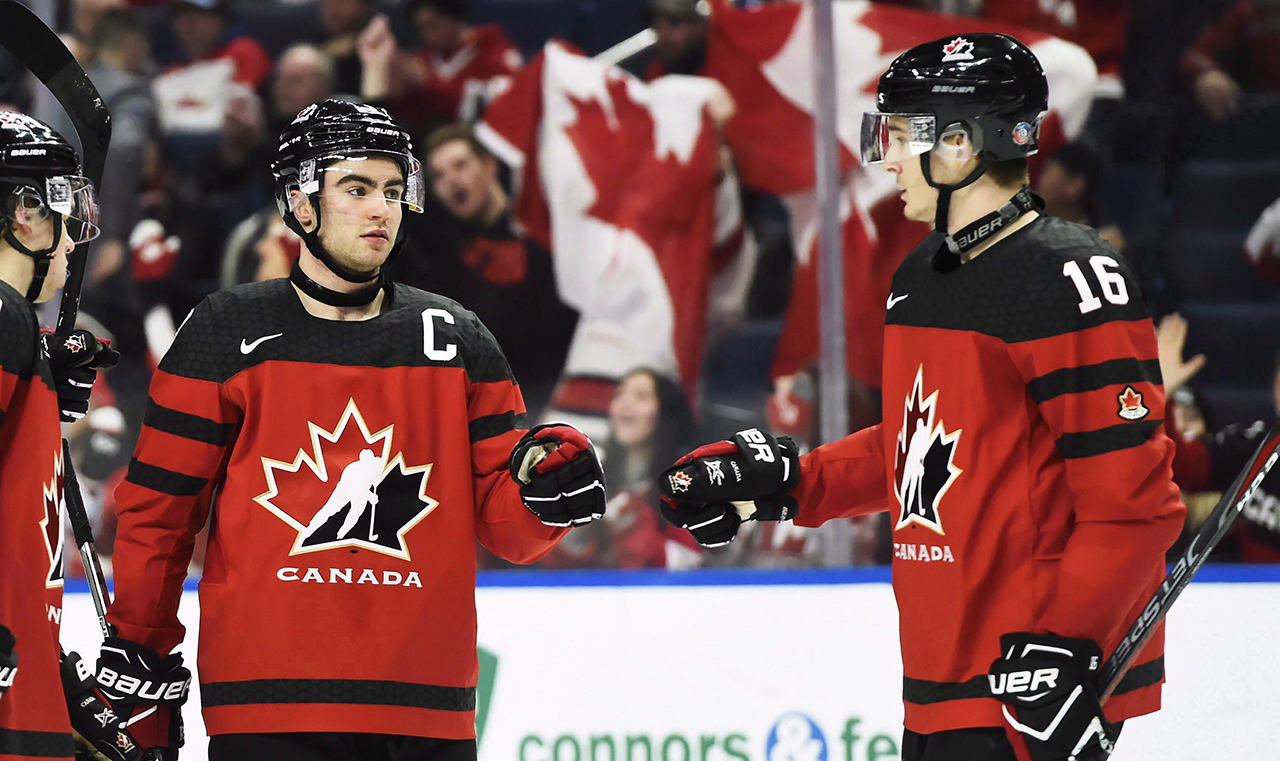 VANCOUVER — A change of scenery seems like it might pay off for an annual holiday tradition.
Ticket demand for the 2019 world junior hockey championship — Dec. 26, 2018-Jan. 5, 2019 in Vancouver and Victoria — has "exceeded expectations," said Riley Wiwchar, director of the tournament.
The attendance will be watched closely at this year's event after disappointing turnouts — and complaints about ticket prices — three of the past four years in Buffalo, N.Y., and Toronto/Montreal.
"The demand is definitely there and we've still got a few months to go. So we plan on the (arenas) being full," Wiwchar said.
Tickets have been purchased from around the globe, including France, Germany, Russia, Finland, Sweden, the U.S. and every Canadian province, he added.
Attendance at last year's tournament in Buffalo — just across the Peace Bridge from Canada — was dismal, with thousands of empty seats for many games.
Fewer than 10,000 people came out for Canada's games in the preliminary rounds and just 5,533 showed up for the team's quarterfinal win over Switzerland.
The exception was the first-ever outdoor world junior game, which drew a record-setting crowd of 44,592 to see the U.S. best Canada 4-3 at New Era Field in Orchard Park, N.Y. — the home of the NFL's Buffalo Bills.
In January, International Ice Hockey Federation president Rene Fasel admitted at a press conference that organizers had expected a different result.
Having either Toronto or nearby Buffalo host the event three out of four years may have been a mistake, he said.
"Sometimes you can also overdo the saturation and where it is being played. We have to learn," Fasel said.
The world juniors will be in the Czech Republic next year, before returning to Canada in 2021.
Hockey Canada said in a statement that it hasn't yet identified a host community or communities for that tournament.
Organizers of this year's event weren't worried by last year's numbers, in part because of the vast distance between B.C., and the Toronto-Buffalo corridor, Wiwchar said.
"Honestly, there wasn't much of a fear at all, coming out west," he said.
The western-most province previously …read more
Source:: Sportsnet.ca – Sports news
(Visited 1 times, 1 visits today)
Organizers expect full arenas for world juniors in Vancouver, Victoria