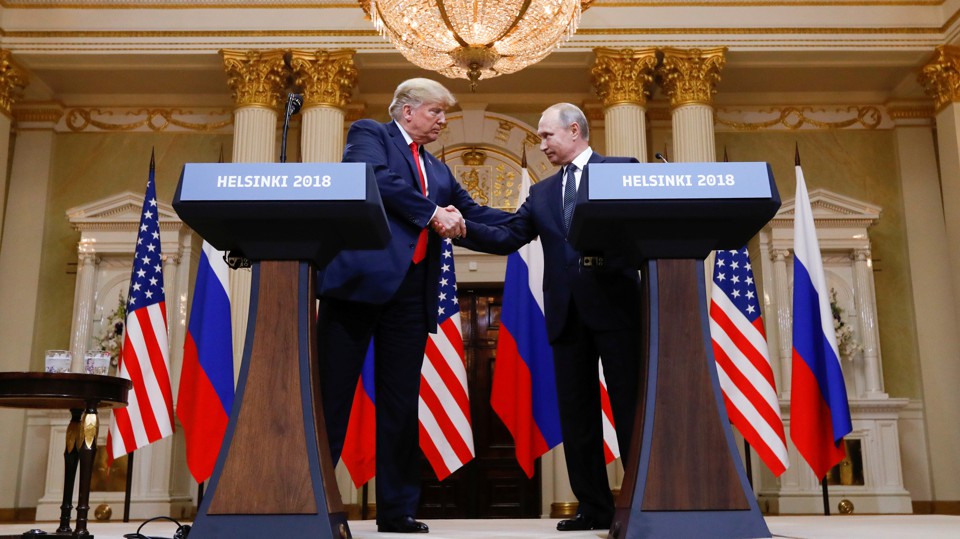 Donald Trump's closing message ahead of the midterm elections was that voters faced a choice between imminent national catastrophe and salvation—with the United States besieged by unauthorized immigrants, shadowy terrorists, and predatory trade practices that he alone could repel.
And the president, who enjoys wide latitude in foreign affairs and a Republican-controlled Senate, may largely be able to press ahead with his fiercely nationalist agenda even though voters responded by granting Democrats control of the House of Representatives.
Some of Trump's top foreign-policy initiatives—new trade deals, a potential peace treaty with North Korea, his proposed border wall, Space Force, and nuclear-weapons buildup—require congressional consent and are all thus affected by the election results. But many are not.
The consequence is that the newly constituted House of Representatives will probably act more as an investigative body than a legislative one, with Democratic committee chairs presiding over a flurry of probes and hearings involving Trump and his administration.
And whether the subject is the president's personal finances, harsh immigration policies, or obscure military engagements in Africa, these examinations will shine a bright light on the Trump administration's activities, influence public opinion, and—to an as-yet-unknowable extent—restrict the president's room for maneuvering on the world stage, as Rick Dearborn, Trump's former White House deputy chief of staff, observed at the American Enterprise Institute ahead of the election.
"The more time [Democrats] spend bringing up administration officials to have to testify in front of Congress, the less time the administration officials have to execute what they've been asked to do by the president," he said.
Here's a rundown of the policies that could be most affected by the midterm results.
Trade
Trump has expansive authorities on trade, which may well be the animating theme of his next two years in office as he aims to transform the U.S. economy and pressure China and other economic rivals into making major concessions ahead of the 2020 U.S. presidential election.
Hence why, despite the misgivings of Republican lawmakers, he has managed to withdraw the United States from a major multinational trade agreement, launch a trade war with the Chinese, and impose steel and aluminum tariffs on U.S. allies on national-security grounds.
[Read: China and America may be forging a new economic order]
But while the president generally doesn't need Congress's approval to scuttle trade pacts or relationships, he does …read more
Source:: The Atlantic – Best of
(Visited 1 times, 1 visits today)
Trump's Foreign Policy Comes Under the Microscope