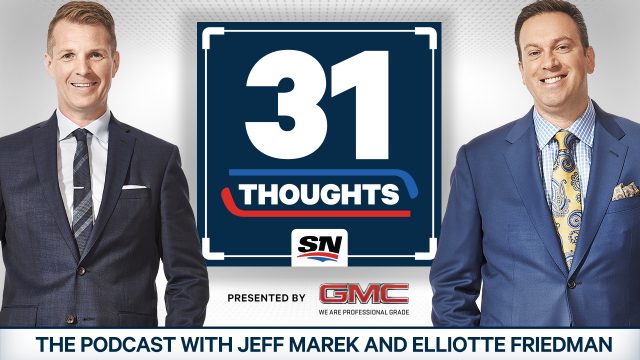 EDMONTON — Brent Sutter won't say if he'll coach and Bob Nicholson wouldn't divulge which games would be played where, but this much we know about an IIHF World Junior Championship in Northern Alberta: the tournament will have a slam-dunk, tap-in-putt, Connor McDavid-with-an-open-net certainty of success.
They'll hold the world juniors in Edmonton and Red Deer in 2021, and if they don't see every ticket sold it would be a miracle.
"This event will be second to none, and might be the best ever," declared Tom Renney, the president and CEO of Hockey Canada.
There is something about a world juniors in Western Canada that resonates, harkening back to 1991 when Canadian defenceman John Slaney capped an Arctic-cold, sold-out week in Saskatoon with the golden goal against Russia. That tournament was as organic as it could be, as prairie people embraced Team Canada by the thousands and the world juniors succeeded in Canada in a way it never had before.
"The first one I was involved with was that Saskatchewan one in 1991," said Nicholson, the former Hockey Canada CEO who now heads up the Oilers Entertainment Group. "I remember Murray Costello (then the head of Hockey Canada) saying, 'They're giving us a million dollars! They said this is what they'll give us if they host it there!' In those days, that was huge to Hockey Canada.
"I look back, what it is today is a Christmas tradition, from coast to coast in this country."
And, a million bucks doesn't buy you a world juniors anymore. Not with more than 18,000 people paying NHL prices to see games at Rogers Place in 2021.
Somehow, a tournament founded on Canadian Hockey League players had outgrown major-junior rinks across Canada, which just seemed fundamentally wrong. This Christmas, with the tournament being shared between Vancouver and Victoria, they've found a formula that brings junior barns back into the fold.
Team Canada's pool will play its games in Rogers Arena in Vancouver, maximizing revenues for Hockey Canada, the IIHF and the visiting federations. Meanwhile the other pool — perhaps the best pool, including the U.S., Finland and Sweden — will play its round-robin at the home of the Victoria Royals. All playoff games will take place in Vancouver.
"We like the fact there is a combination of a major-junior building, and the (NHL-sized) arena. Vancouver-Victoria looks to be a good combination," Renney said. "The bottom line is that we see …read more
Source:: Sportsnet.ca – Sports news
(Visited 2 times, 1 visits today)
Edmonton-Red Deer world juniors certain to be a success