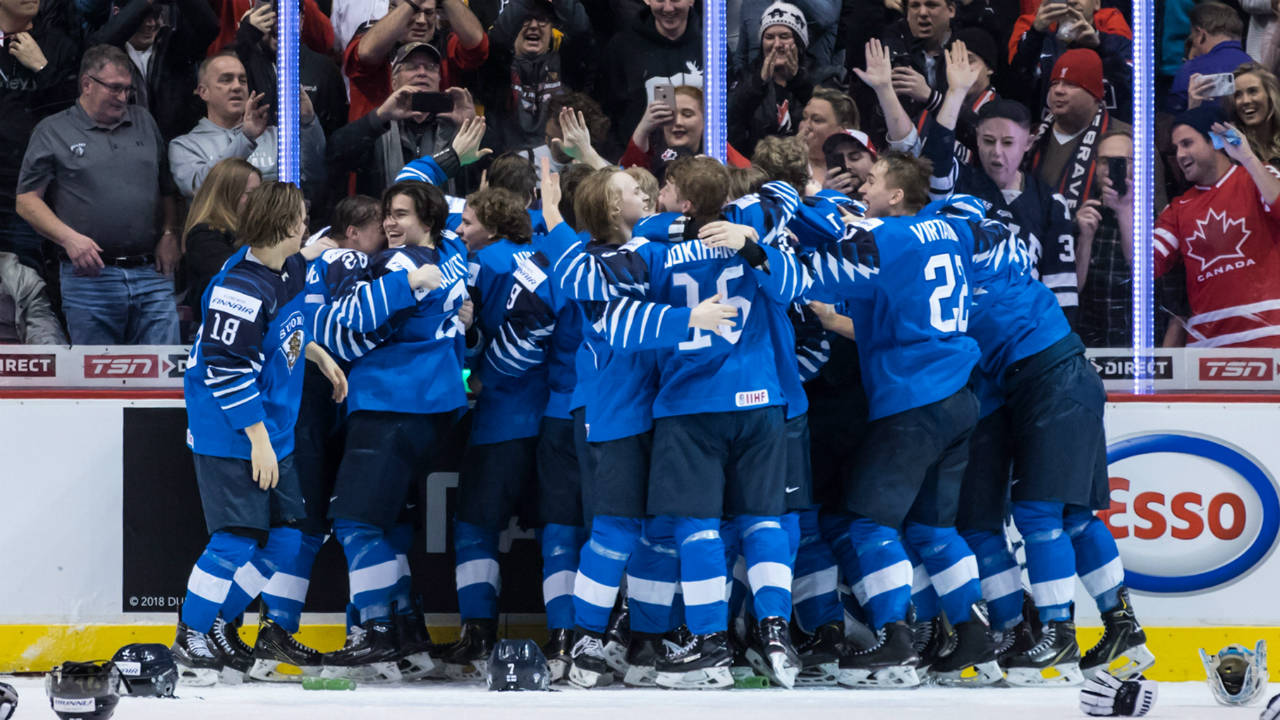 VANCOUVER — Suddenly, the Finns have won three of the past six world junior championships. They've beaten Sweden, Russia and, last night, Team USA in gold-medal games, while KO-ing the Canadians this year in a quarterfinal here in Vancouver.
Their 3-2 win over the United States on Saturday checked every box: superior goaltending, overcoming a blown 2-0 lead, a late goal by their stunningly good 17-year-old Kaapo Kakko.
So what is it with the Finnish player? How can this tiny nation of 5.5 million produce this many good players, and win this many championships, icing superior team after superior team?
Does the Finn possess more skill? Has he a bigger heart? More courage?
"What do you think?" asked Finland general manager Kimmo Oikarinen. "We are Finns."
Indeed, they are Finns.
And everyone else? We can only wish that we were.
"Tonight," began defenceman Henri Jokiharju, "we say hello to the people who didn't believe in us at the beginning at the tournament."
In an immensely entertaining gold-medal game, the Suomis capped off what was predictably a wildly successful 2019 WJC here in Vancouver and Victoria by raising their flag and singing their anthem. Despite the fact that Canada failed to reach the podium for the first time ever on home soil, the games were still sold out and merchandise sold at a level only bested twice before, 2015 in Montreal-Toronto, and the grand-daddy of them all, 2013 in Edmonton-Calgary.
On Saturday, after Russia easily dusted off the Swiss 5-2 in the bronze-medal game, the gold-medal marquee flashed the names Jack Hughes and Kaapo Kakko — who are battling for the No. 1 position at the 2019 NHL Draft.
Below them, goalies Ukko-Pekka Luukkonen and Cayden Primeau, who would steal the show in a goaltending duel for the ages.
This could have been a 7-6 game for all the Grade A scoring chances, but with two minutes to play the game was knotted at 2-2, the Finns pressing. They put the puck to the American net, and in the ensuing mayhem Kakko — digging on the backhand like a farmer pitching hay — shovelled a loose puck behind the brilliant Primeau to give his country gold.
"He's a winner, he scored the winner, and I think he's going to be the No. 1 pick for sure. He's a big guy, he's playing with men, and he's ready," said Jokiharju, who played 32 games this season for the NHL's Chicago Blackhawks. "The trust? It …read more
Source:: Sportsnet.ca – Sports news
(Visited 1 times, 1 visits today)
Finland prevails at WJC, continuing tradition of punching above weight