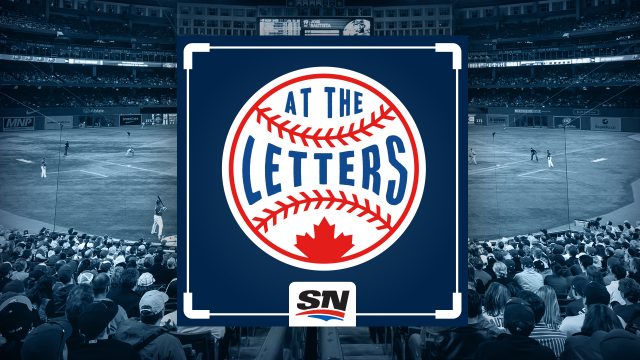 DUNEDIN, Fla. — It was in one of general manager Ross Atkins' media availabilities at the winter meetings that the topic turned to the importance of veteran leadership, which is normally a sign the serious sports questions have stopped and we're into bad amateur sports reporter psycho-babble. I mean, you know when you've stepped into that puddle that the dreaded 'chemistry' pit is beckoning.
But Atkins' answer was interesting. Veteran leadership can be a factor, he said, when a team is going into the post-season and can rely on somebody who has been there. But in the regular season, for where the Blue Jays are now, performance and the ability to contribute on the field is more of a separator. For this re-tooling to work, the Blue Jays need to create an environment much like the one created by the 2018 Tampa Bay Rays, where a young core was allowed to impose some of its will on a collective, within the confines created by smart, attentive coaching and veterans such as Kevin Kiermaier to hold people accountable.
Thursday, Blue Jays closer Ken Giles threw an accountability bomb in a morning pitchers defensive drill, which focussed on sprinting off the mound and covering first base. Seeing that 25-year-old right-hander David Paulino, who looked uninterested in his relief stint Wednesday in Sarasota and couldn't get out of his inning, was skipping his turn, Giles exploded. He walked over to Paulino, got in his face and unleashed a volley of expletives (actually, it was one expletive – the universal one – repeated over and over and over again) pointing out that he (Giles) had taken part in the drills and had done so again after screwing up the first time. Giles suggested that Paulino might want to take part if he wanted to be part of the team (in a manner of speaking) before Marcus Stroman and bench coach Dave Hudgens intervened. It was witnessed by fans who had started to enter the stadium for a Grapefruit League game against the New York Yankees and a group of visitors behind the batting cage … plus one live radio show that was being broadcast from field level with extremely sensitive microphones.
"Believe me, I have been around the game a long time and that happens, a disagreement between teammates," said manager Charlie Montoyo. "Now they're fine, I talked to both of them. It's all …read more
Source:: Sportsnet.ca – Sports news
(Visited 1 times, 1 visits today)
Ken Giles throws accountability bomb at Blue Jays camp