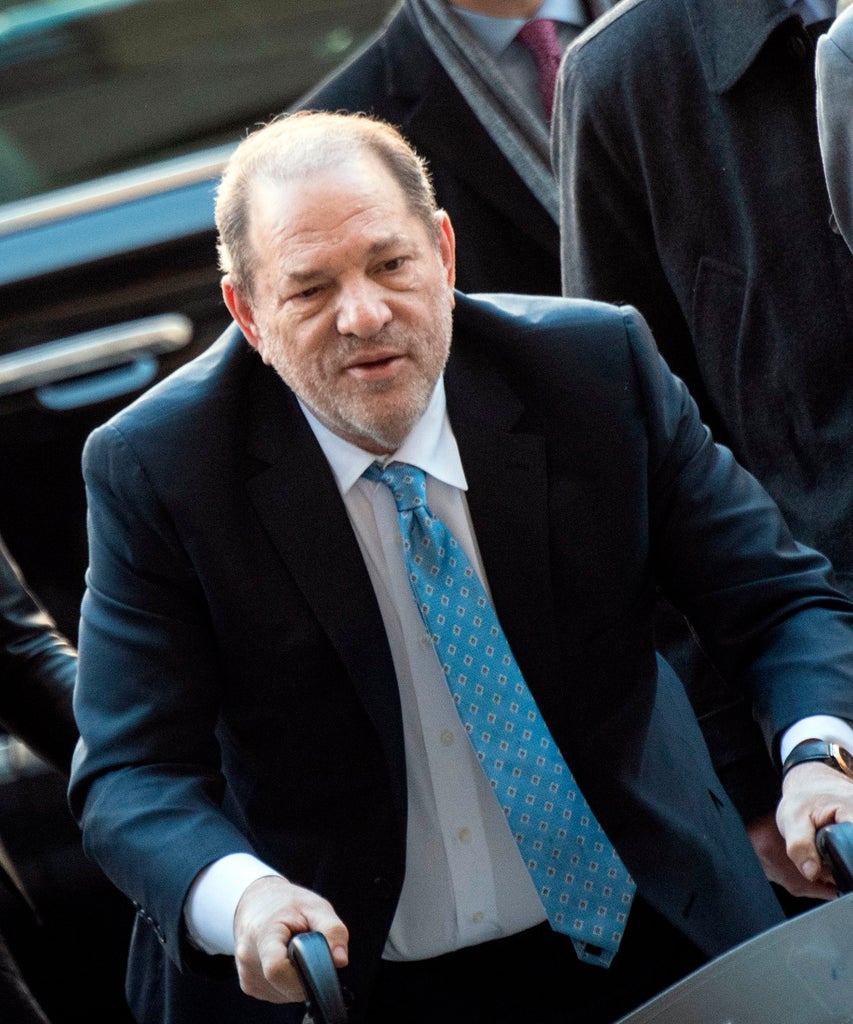 Harvey Weinstein arrives at the Manhattan Criminal Court, on February 24, 2020 in New York City. – The jury in Harvey Weinstein's rape trial hinted it was struggling to reach agreement on the most serious charge of predatory sexual assault as day four of deliberations ended February 21, 2020 without a verdict. The 12 jurors asked New York state Judge James Burke whether they could be hung on one or both of the top counts but unanimous on the three lesser counts. The disgraced movie mogul, 67, faces life in prison if the jury of seven men and five women convict him of a variety of sexual misconduct charges in New York. (Photo by Johannes EISELE / AFP) (Photo by JOHANNES EISELE/AFP via Getty Images)
Convicted rapist Harvey Weinstein is the latest high-profile figure to test positive for coronavirus, the New York state corrections officers union told Reuters on Sunday.
Following his March 11 hearing, where he was sentenced to 23 years in prison for rape, the former movie mogul had been held at New York City's Rikers Island jail before being transferred to Wende Correctional Facility, a state prison. According to Michael Powers, president of the New York State Correctional Officers and Police Benevolent Association, Weinstein has been placed in isolation following his diagnosis, and added that three state corrections officers also tested positive after coming into contact with infected individuals.
Criminal justice advocates in New York and across the country have been urging elected officials to take emergency actions aimed at protecting the incarcerated, including the immediate release of particularly vulnerable inmates and those with little time remaining on their sentences.
"Fewer people in the jails will save lives and minimize transmission among people in custody as well as staff," Jacqueline Sherman, the interim chair of the board of Correctional Health Services in New York, wrote in a letter to the city's criminal justice leaders last week. "Failure to drastically reduce the jail population threatens to overwhelm the City jails' healthcare system as well its basic operations."
According to the letter, thirty eight people in New York City's jail system have tested positive for COVID-19 thus far, including at the Rikers facility, where Weinstein was being held. An additional 58 people are being monitored for the virus in quarantine units.
The rapid spread of the coronavirus …read more
Source:: Refinery29
(Visited 1 times, 1 visits today)
Did Harvey Weinstein Contract Coronavirus Because Of Poor Prison Conditions?