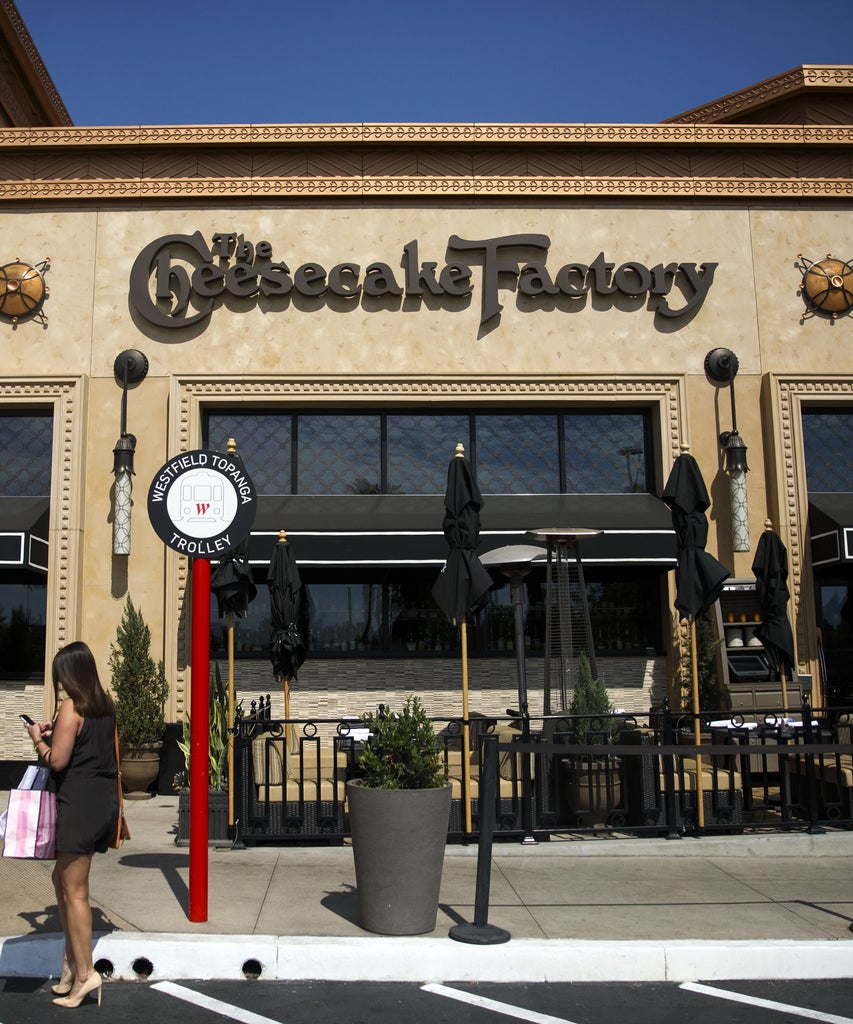 A pedestrian walks past a Cheesecake Factory Inc. restaurant in the Canoga Park neighborhood of Los Angeles, California, U.S., on Tuesday, Aug. 1, 2017. The Cheesecake Factory is scheduled to release earnings figures on August 3. Photographer: Patrick T. Fallon/Bloomberg via Getty Images
As many businesses risk shutting down due to loss of income from the spread of COVID-19, The Cheesecake Factory is taking a stand against all of its landlords. In a letter dated March 18, the chain alerted landlords that it will not be able to make upcoming rent payments on all of its 300 storefronts come April 1 after seeing a significant decline in visits to the restaurant.
"Due to these extraordinary events, I am asking for your patience, and frankly, your help," Cheesecake Factory chairman and CEO David Overton wrote in the letter, and added that the company hopes to be in a financial situation where it can afford to continue paying rent soon. The company has already temporarily closed at least 27 locations nationwide as a result of lost income and is stalling its plans to continue developing new restaurants.
The Cheesecake Factory later announced in a statement to investors that it would also draw on its $90 million of revolving credit to increase available cash. "While the situation remains fluid, we are taking decisive but difficult actions to enable our restaurants to manage through the specific circumstances in their communities, while further strengthening our liquidity position," said Overton. At least 38,000 people are employed by the Cheesecake chain, making it one of the largest employers in the country.
Earlier this month, postings for restaurant jobs were already down 26 percent, The New York Times reported. Another report found that 75 percent of independent restaurants that have shut down operations during the pandemic will likely not make it out on the other side. While many small businesses have known they would be financially threatened by longterm shutdowns due …read more
Source:: Refinery29
(Visited 1 times, 1 visits today)
Cheesecake Factory Is Taking A Stand Against Landlords During The Coronavirus Outbreak