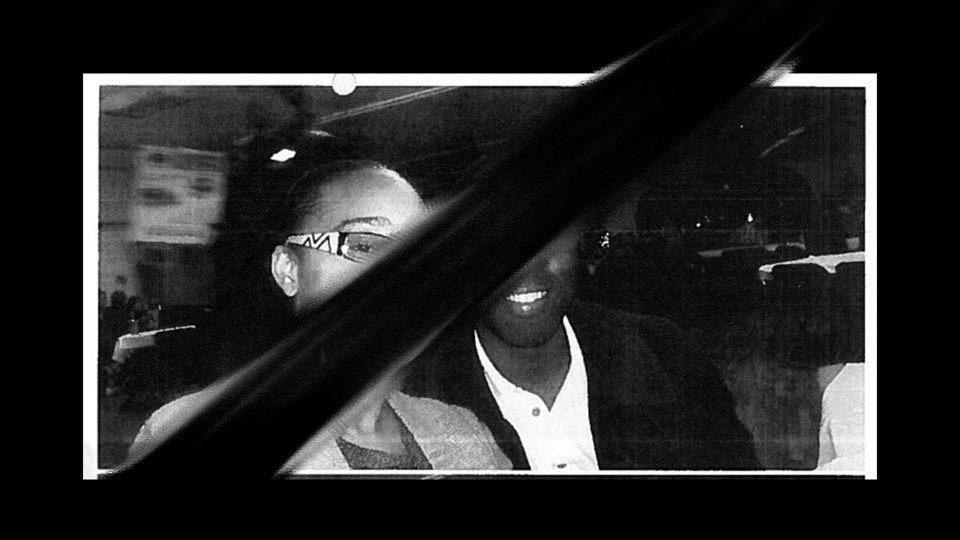 On a Friday morning in April 2019, a guard at the Immigration and Customs Enforcement detention facility in Aurora, Colorado, entered a cell occupied by Idrissa Camara, a 31-year-old immigrant from West Africa, and informed him that he had a visitor. Camara wasn't expecting anyone, but figured it might be his wife, Arri Woodson-Camara. Typically, detainees are allowed to speak with visitors only through a pane of glass in a narrow visiting room. On this day, however, a guard escorted Camara into a common area and instructed him to sit at a table.
The couple's plan had been to talk on the phone regularly while Camara was detained. There were questions about lawyers and paperwork and deadlines that needed to be addressed. Meeting Arri three years earlier—they both worked for the same social-services organization in Pueblo, Colorado, Arri's hometown—had been an exciting moment in Camara's life. The two of them often discussed their future, and were saving up for a house and thinking about starting a family. Camara had tried to remain hopeful that they would still realize those dreams. Lately, though, he was struggling with feelings of depression; he felt he couldn't do much about his legal troubles from a cell. That week, the couple hadn't spent a lot of time talking about his case. So getting to see Arri in person, whatever the reason for her visit, was a pleasant surprise.
Camara sensed something was wrong when he saw who walked into the room: Wayne Payne, a pastor at Camara's church in Pueblo. Before Camara was locked up, he and Payne had had a standing weekly chess game, and attended the same Wednesday-night Bible study. Over the years, their relationship had become almost familial, akin to that of a grandfather and grandson. When Payne sat down, Camara noticed tears in his eyes.
The day before Payne visited Camara, Arri had abruptly left work. She told a friend and colleague, Christy Adams, that she'd forgotten her lunch at home and was going to pick it up. When Arri didn't come back, Adams began to worry.
At about 1 p.m., Adams checked her phone and noticed a text from Arri that said she was outside the office. The message had been sent almost an hour earlier; Adams had been busy serving lunch and hadn't seen it.
She texted Arri back: You are starting [to] scare me. Are you ok
No response. Adams went outside and looked …read more
Source:: The Atlantic – Best of
(Visited 4 times, 1 visits today)
When a Family Separation Becomes Permanent