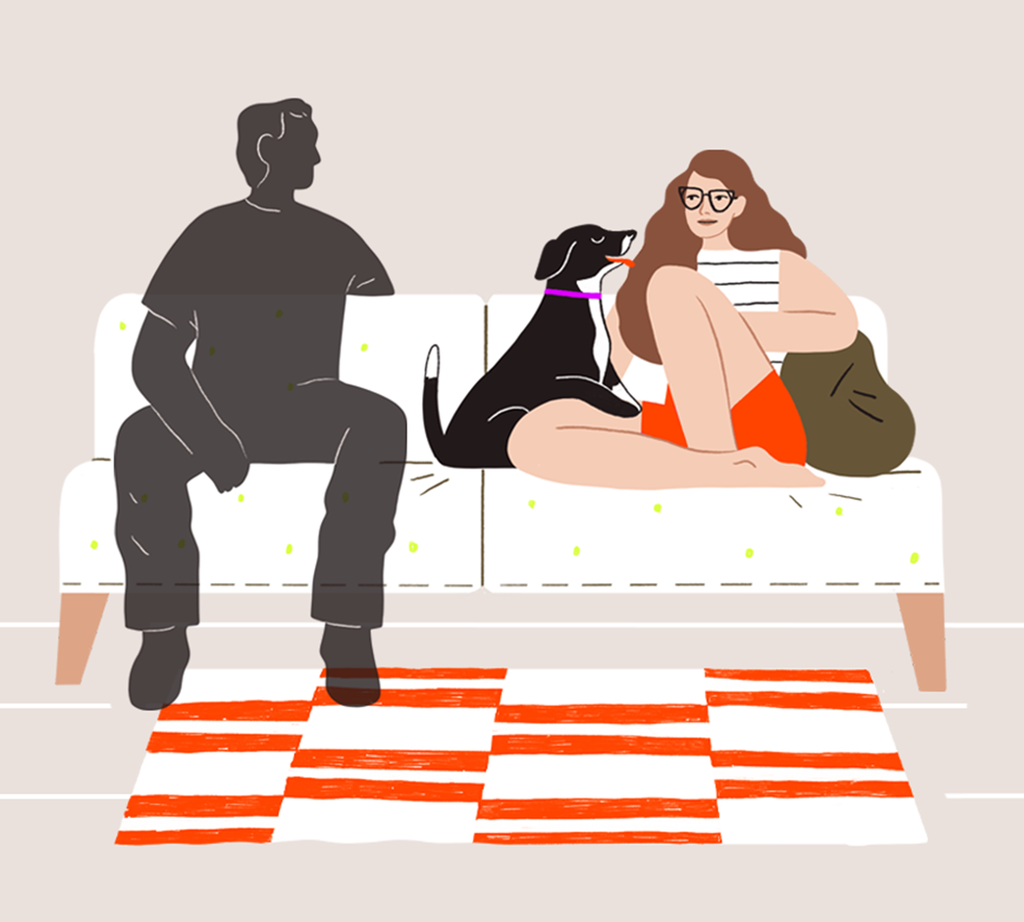 Last fall, a conversation about Emily in Paris accidentally saved my life.
I'd been on a late-night FaceTime call with one of my long-distance best friends (she lives in Arizona; I'm in Brooklyn). We were arguing about whether the aforementioned Netflix show was so-bad-it's-good or just really, really bad… and then, nothing.
I regained consciousness about an hour later, slumped over on my sofa with my dog Marty whimpering in the bathroom and a paramedic squeezing high-glucose gel into my mouth, while another totally different friend, who lives just a few blocks away from me, stood anxiously in the doorway. 
After my blood sugar recalibrated and the paramedics left, I asked my still-hovering friend to tell me what had happened. She explained that I had fainted during my FaceTime with Arizona Friend, who immediately called and texted all of our mutuals, including Brooklyn Friend and my sister in Connecticut. It was my sister who notified our parents; they called an ambulance. And it was Brooklyn Friend who rushed down the street to my apartment. The paramedics and BF arrived at the same time; BF took care of Marty, my anxious rescue dog, while the EMTs brought me back from an especially bad bout of diabetic hypoglycemia. 
That experience left me with two overwhelming internal reactions. First, I felt beyond grateful for my amazing friends and family and the speed and efficiency of 21st-century communication. And second, I felt a deep, gnawing sense of fear. What if this hadn't happened while I was on FaceTime? What if I'd been hanging out and watching TV, with only Marty for company?
By choosing to live alone as a single woman with Type 1 diabetes, am I putting my safety at constant risk?
To be honest, I don't often dwell on my singledom. I've been unattached for most of my adult life, and while I wouldn't exactly call it a deliberate decision — I'd be open to finding a partner, if the circumstances were right — it's also not something that I've put much effort into changing, even before the pandemic made in-person dating nearly impossible. I cherish my independence, and I love the fact that, aside from Marty, I don't need to base my decisions around anyone or anything else — unless, of course, you count my diabetes as "anything else." 
I got my diagnosis at 16 years old, in the spring of my junior year of …read more
Source:: Refinery29
(Visited 1 times, 1 visits today)
Confronting My Chronic Illness Has Changed What It Means For Me To Be Single