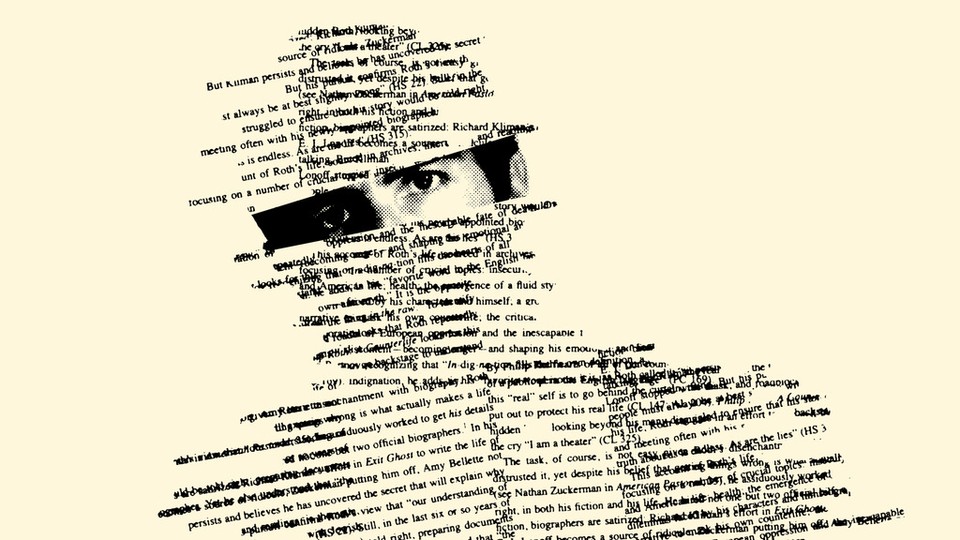 Ten years ago, at Philip Roth's urging, his agent, Andrew Wylie, informed the literary critic and academic Ira Nadel "that he didn't have permission to quote from Roth's work, nor would any of Roth's friends and associates cooperate in any way" with Nadel's planned biography. When Nadel's Philip Roth: A Counterlife came out in March, it received very few and generally indifferent reviews. The Wylie item comes from the other new Roth biography, the one that has been generating public attention: the "authorized" version by Blake Bailey. As is well known, that attention has come in two segments—before and after several women came forward with detailed allegations that Bailey had sexually assaulted them.
Outrage, disgust, finger-pointing, and justice-seeking all make sense as responses to the ongoing Bailey-Roth scandal. But why did Bailey's biography take off in the first place, while Nadel's has struggled? Why did we lend so much credence to the person Roth chose to tell his life story? I come not to lament or scold but rather to admit that, as sticky and integrity-compromising as authorization may seem, it provides the public with insights that we can't get otherwise, whether from poking around in archives or reading the subject directly. At least, this is the case with artists.
[Judith Shulevitz: If the author is a bad person, does that change anything?]
In general, we are skeptical of and distanced from authorized biographies when the subject is a politician, religious leader, celebrity, businessperson, or other such figure. We tend to assume that in authorizing someone to access and in turn present their personal lives for scrutiny, such people are trying to control their image and standing in service of securing or extending power, or to establish a defensive, partisan version of themselves for posterity. From such authorized biographies we mostly expect concealment, evasion, burnishing, and more generally an orchestrated playing-up and playing-down of details to ensure that readers vote, trust, buy, watch, follow.
I was invested in reading Bailey because Roth had collaborated with him, and not at all interested in reading Nadel; given the broader, starkly divergent reception of their biographies, I'm not alone in absolutely preferring the authorized version of a writer's or an artist's life over the alternatives. Such versions of biography speak to us in consonance with the writer's mindset and intentions, promising some substantively credible correspondence to what we already know about the writer: the work. …read more
Source:: The Atlantic – Best of
(Visited 1 times, 1 visits today)
Why Authorized Biographies Are Best