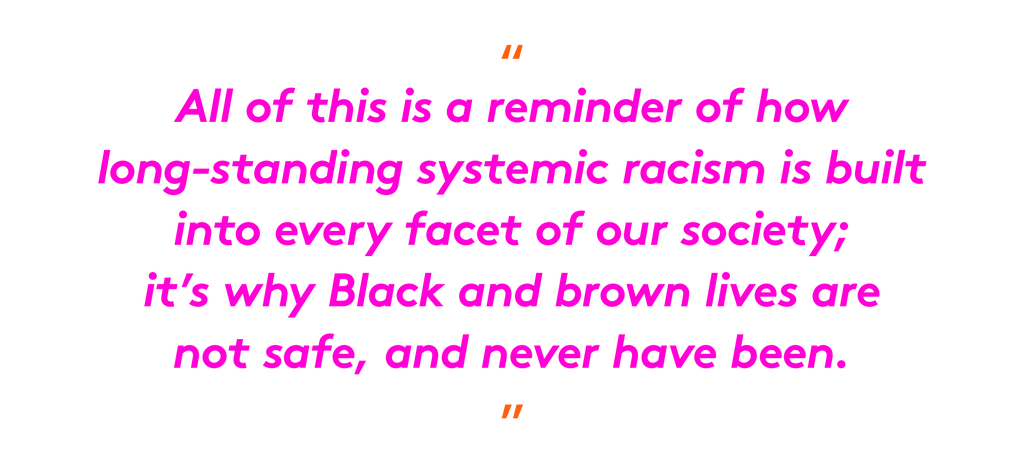 This story was originally published on October 20, 2020.
In 1973, Roe v. Wade made abortion legal across the U.S., but, as is the case with many other laws and landmark decisions, its application throughout the country was anything but simple — or equal. Decades after the Supreme Court's ruling that a person's freedom to have an abortion without excessive government limitations is constitutionally protected, various restrictions continue to pose obstacles for people seeking abortions. And, with the appointment of several new conservative judges to the Supreme Court, as well as a rise in restrictive abortion legislation being passed at the state level, the road ahead isn't looking much clearer. 
In 2019 alone, 25 new abortion laws were passed — including bans on abortions after six weeks of pregnancy in Mississippi, Kentucky, and Georgia, and a full abortion ban in Alabama. "We saw these political attacks on the reproductive rights of Southerners [in 2018] across Georgia, Mississippi, and Alabama," Quita Tinsley, co-director of Access Reproductive Care-Southeast, a regional abortion fund, told Refinery29 last year after the signing of Tennessee's near-total abortion ban. With 2020 and the advent of the coronavirus pandemic came a slew of new challenges, including the fact that abortion services are now considered "non-essential" medical services in many states.
Many of these bans occurred in alignment with a common goal of anti-abortion lobbyists: the potential overturning of Roe v. Wade. And while the need to protect people's access to abortion care has always been an urgent one, especially for Black people, the necessity feels particularly pronounced amid this country's double crisis: not only has the coronavirus run rampant throughout the U.S., but this nation's ongoing epidemic of anti-Black racism continues apace. 
At the center of it all exists America's most vulnerable population: Black women and girls. As the recent grand jury decision surrounding Breonna Taylor's murder demonstrated, American institutions do not protect Black women. And why would they? They're not intended to do so. This fact is evident in the various systems of oppression that make it difficult for Black women to survive in this country. It's evident in how they are treated in the workplace. It's evident in their experience of excessively high rates of pregnancy-related deaths, many of which are preventable, but are exacerbated by a discriminatory healthcare system. And it's evident in abortion restrictions that disproportionately harm Black women. …read more
Source:: Refinery29
Abortion Bans Pose A Danger To All Mothers. For Black Women, They're Especially Damaging