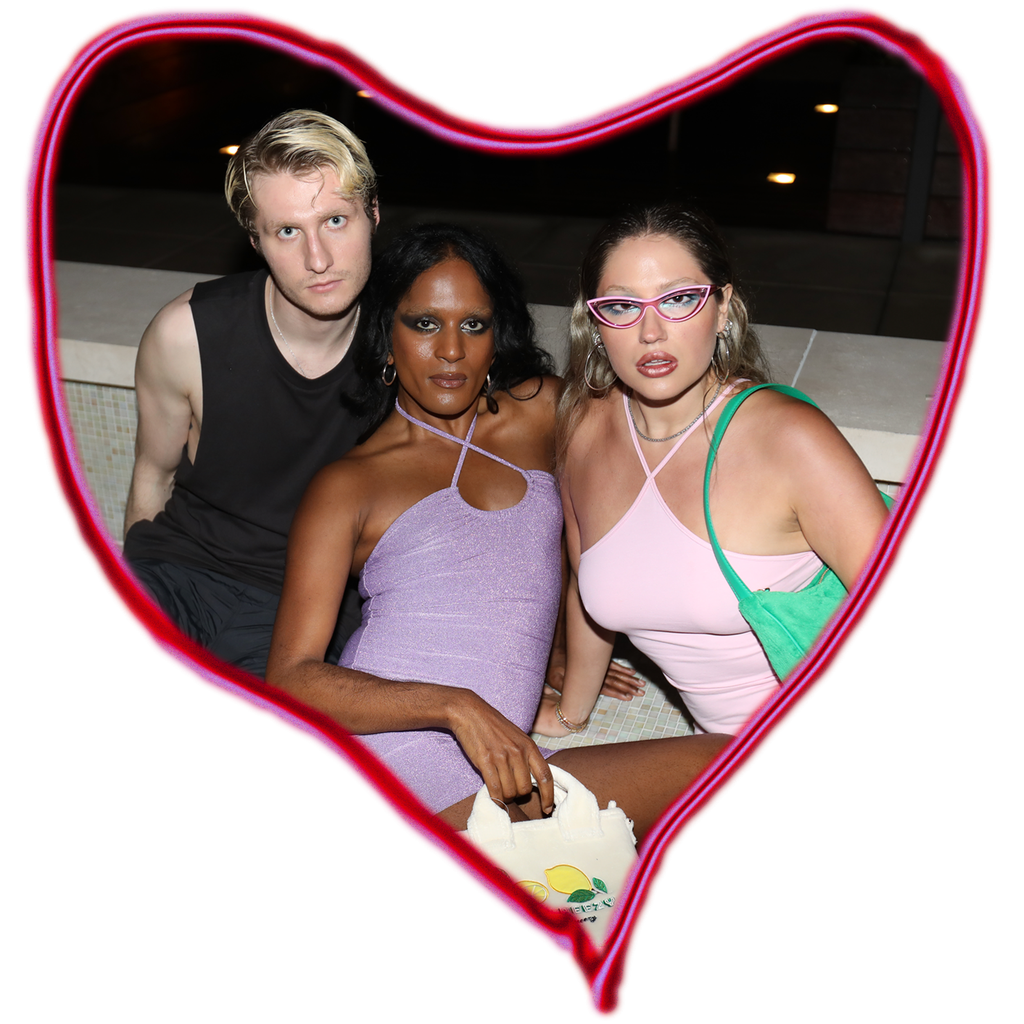 They say blood is thicker than water, but for those in the queer community, the definition of family stretches far beyond something you're born into. When you're struggling to find acceptance or feel a sense of belonging, creating a support system or "family" of your own — one where you can be intentional about who you choose to be a part of it — is where real self-discovery and healing can begin.
This holds true for Richie Shazam, the non-binary creative multi-hyphenate who shared her story for H&M's My Chosen Family campaign. For her, chosen family has played a pivotal role in helping her come into her own, acting as her ride-or-die support system as she faced a lack of acceptance, navigated discovering her true identity, and forged a career path that spans multiple industries.
"Chosen family is the people you choose, and the people that choose you," she explains. "They're seeing your rawness and vulnerability, and they're working to help give you space to exist."
It's a special closeness, a deep loyalty, and a mutual understanding of the queer experience that sets these relationships apart from close friends and romantic partners. For decades, the term "chosen family" has been used to define bonds within the queer community, which was initially considered a lifeline. "Back in the '80s and '90s — during the historical, groundbreaking formation of queer identity — chosen family was really about survival for people that didn't have [blood] families that accepted them," says Shazam. "They found the people that could be their surrogate families and take care of them."
These relationships are just as important in 2022, as LGBTQ+ folks navigate oppressive and restrictive legislation and policies, along with the hate crimes that plague the community. In a country where "Don't Say Gay" — the bill that restricts some public schools from teaching students about sexual orientation and gender identity — exists, parents who support their trans children are threatened with investigations, and murders of transgender people, particularly those of marginalized communities, are at an all-time high, these strong support systems are what lift one another up to continue pushing forward.
For Shazam, it begins with an instinctual bond between like-minded people. Growing up in New York City, a place with thriving queer and creative communities, she found a sense of belonging outside of her unsupportive household by mingling in the spaces she'd find people …read more
Source:: Refinery29
How Richie Shazam's "Chosen Family" Helped Her Embrace Her Most Authentic Self