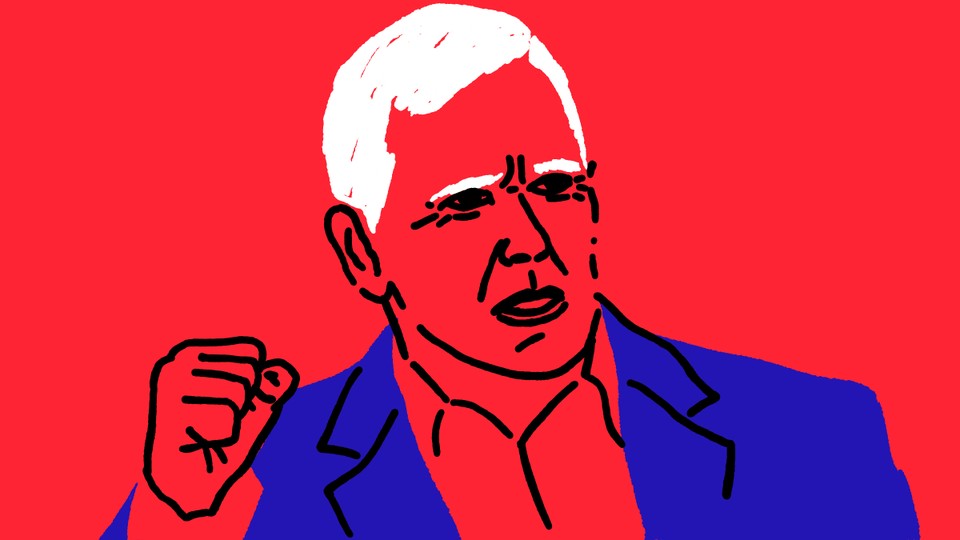 At the January 6 Committee hearings this week, there is likely to be evidence of gross misbehavior—bordering on sedition—from President Donald Trump and his confederates. The object of the hearings is to hold these bad actors to account and propose systemic reforms to prevent another insurrection.
Here is another idea the committee might consider: Take a moment to praise Mike Pence. Congress can name a building in his honor. The House and Senate could propose nonpartisan resolutions recognizing Pence for his service to democracy. And then Joe Biden could give Pence the Presidential Medal of Freedom. Because while Pence may not be the hero you or I might have wanted, he was the hero America needed.
Pence has long been caricatured as a comically loyal stooge standing behind the president with befuddlement on his face and a fly on his head. Yet Pence did more to protect democracy—both on January 6 and since—than any other person inside the Trump administration. Or any Republican not named Liz Cheney or Adam Kinzinger.
[Read: Mike Pence has nowhere to go]
Recall that Trump had demanded that Pence refuse to count the Electoral College votes and certify the election at the Joint Session of Congress that was to formalize the outcome of the 2020 election. When Pence informed him that this was not legally permissible, Bob Woodward and Robert Costa reported, the president told him, "You can do this. I don't want to be your friend anymore if you don't do this."
Pence knew what the president's mafioso talk meant. Maggie Haberman writes that on January 5, Pence's chief of staff, Marc Short, called the Secret Service to inform them that "the president was going to turn publicly against the vice president, and there could be a security risk to Mr. Pence because of it."
Which is exactly what happened. At Trump's January 6 rally on the Mall, the president told his audience, "You're never going to take back our country with weakness," and said he hoped Pence would "do the right thing" by not certifying the election. After the mob stormed the Capitol, Trump tweeted, "Mike Pence didn't have the courage to do what should have been done to protect our Country and our Constitution."
Around this same time, some of Trump's supporters erected a gallows—an actual hanging station—outside the Capitol building. Other Trump supporters attacked police, breached the building, and roamed the halls chanting, …read more
Source:: The Atlantic – Best of
Mike Pence Is an American Hero