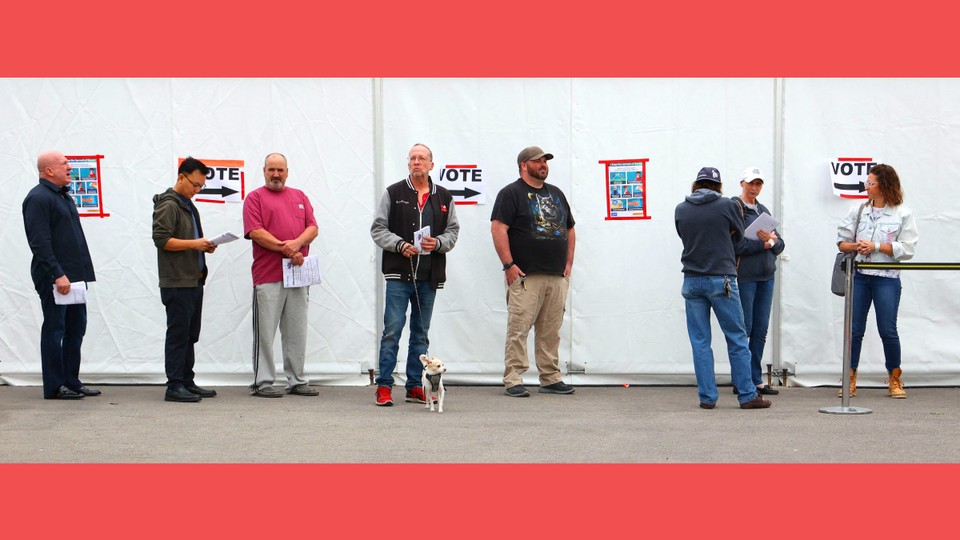 Heading into Tuesday, the conditions that traditionally shape midterm elections strongly favored Republicans. The party of the incumbent president usually does poorly, especially in the incumbent president's first term. Republicans picked up 54 seats in the House of Representatives midway through Bill Clinton's first term, and 63 seats two years into Barack Obama's.
This year Republicans had the added advantage of President Biden's 42 percent approval rating. Voters also expressed profound unhappiness with the direction of the country. Their views on the economy were overwhelmingly negative, reflecting inflation at the highest level in four decades and real wages declining. People were worried about crime and the failure to secure the southern border. As John McCormick of The Wall Street Journal put it, "voters on Tuesday cast ballots with overwhelming angst about the economy and little faith in President Biden's abilities to fix the nation's ills."
Yet Democrats did far better than many political experts predicted and then most Democrats expected. As of this writing, control of the Senate is undetermined but leaning Democratic. Republicans are likely to take control of the House by a razor-thin margin, the result of picking up a dozen or so seats. And Democrats appear to have made gains among governorships and in state legislatures.
[Derek Thompson: Democrats might have pulled off the biggest midterm shock in decades]
"This may prove the best midterm performance by the sitting president's party since 2002," my colleague David A. Graham wrote.
Part of the reason was the Dobbs decision, which elevated abortion as an issue and energized abortion-rights voters. The New York Times' Ezra Klein speculated that "negative polarization" helped Democrats; the fear of Republicans prevented the governing party's normal turnout decline from happening. Preliminary data indicate that he's correct. The Democratic base showed up, and its coalition held together quite well. Democrats did better among independents than did Republicans. Because of gerrymandering, fewer seats were in play than in the past. And politically, America is fiercely divided. Neither party can dominate the other.  
But the main reason Democrats did well is Donald Trump.
Many of Trump's handpicked choices—in New Hampshire, in Georgia, in Arizona, in Pennsylvania, in Maryland—were unimaginably bad candidates. Trump kept enough attention on himself to prevent the election from being a clear-cut referendum on the unpopular incumbent. (As unpopular as Biden is, Trump is even more unpopular.) And Trump's main imprint on the GOP—crazed conspiracy …read more
Source:: The Atlantic – Best of
A Republic, and Most Americans Want to Keep It