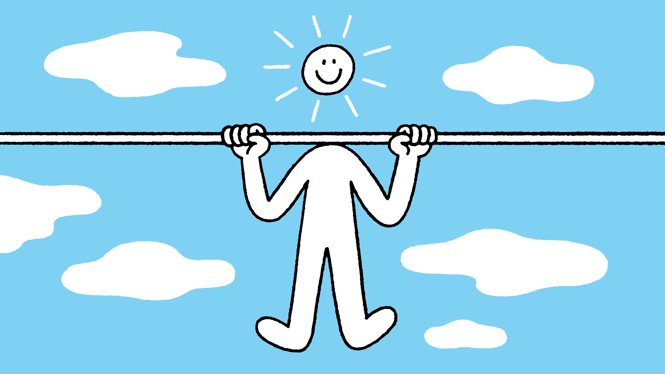 This is an edition of The Atlantic Daily, a newsletter that guides you through the biggest stories of the day, helps you discover new ideas, and recommends the best in culture. Sign up for it here.
The authoritarians at home and abroad have faced some reversals, but Americans should consider the midterm elections as only a respite. Liberal democracy remains in danger in the United States and around the world.
But first, here are three new stories from The Atlantic.
Why Elon Musk is blowing up Twitter's business
How close are we to nuclear war?
Tumblr gets the last laugh.
It's Not Over
November has been a good month for democracy. Brazil's autocratic president, Jair Bolsonaro, authorized the transfer of power after losing in national elections to a left-wing challenger. Russia's murderous army is literally on the run in Ukraine. And American voters went to the polls and defied both history and expectation: They left the Senate in the hands of Democrats, gave the House to the Republicans by only a tiny majority, and crushed the electoral aspirations of a ragtag coalition of election deniers, Christian nationalists, and general weirdos.
That's the good news. But as relieved as I am that some of my darkest worries did not come to pass last week, democracy is still in danger. What happened last week was an important electoral victory that allows all of us to fight another day—specifically, two years from now. Without the defeat of the deniers in 2022, the 2024 elections would likely have fallen into chaos and perhaps even violence. Both are still possibilities. But voters rallied and turned back the worst and most immediate threats to the American system of government.
Think of last week as American democracy's Dunkirk: an improvised but crucial escape from disaster. I generally dislike World War II metaphors; most things we do are nowhere near the scale of the fight to defeat the Axis. But I'm going to break my own rule here because I worry about too much complacency among the prodemocracy coalition.
If you're fuzzy on your 20th-century history, Dunkirk was the beach in France where the Nazis trapped retreating Allied forces, mostly hundreds of thousands of British troops, after the fall of France in 1940. Had these units been destroyed, the United Kingdom might well have faced the prospect of surrender to Nazi Germany. …read more
Source:: The Atlantic – Best of