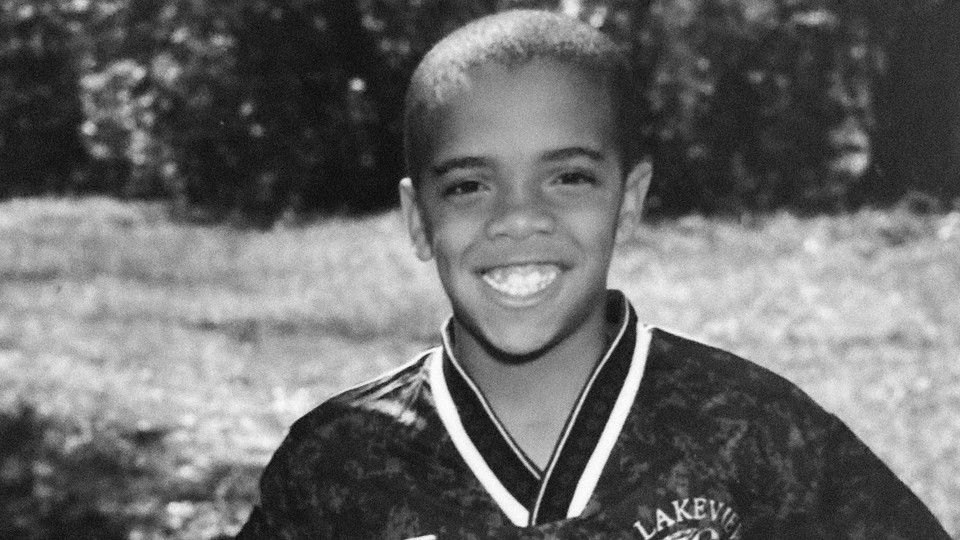 Part of the appeal of the World Cup is watching a country's finest soccer players represent their nations. For many fans, though, it doesn't have to just be root-root-root for the home team. Atlantic staff writer Clint Smith will be cheering for the U.S., but he will also have his eye on Senegal.
Smith's attachment to the game is personal, stretching back to when he first started soccer playing as a little boy. In this episode of Radio Atlantic, Smith talks about the joy of soccer, the overt racism in the game, and why he'll be cheering for the team of a small country in West Africa.
Tape in this episode comes from FIFA, UEFA, ESPN, and TRT.
Listen to this episode below:
Clint Smith: Hey there. I'm Clint Smith, staff writer at The Atlantic. And joining me for a couple special episodes this year about the World Cup is my fellow staff writer and fellow Arsenal fan, Franklin Foer. What's up, Frank?
Franklin Foer: Come on, you gunners.
Smith: Come on. So, Frank, there's a little bit of age difference between us and not much.
Foer: Not much. It's all in your head.
Smith: What is age? An imaginary construct. But if we are to lean into that imaginary construct, for me, in the nineties, I was a kid who was just beginning to fall in love with the game. I started playing for the first time in 1994, when I was six years old. And I'm curious what your relationship to the game was like. When I was discovering my love for the game, and making my way through grilled cheese sandwiches and rec league soccer, you were thinking about the game in much more, more sophisticated terms.
Foer: Don't let the grays in my beard confuse you, Clint. I'm not your grandfather. But my defining World Cup experience, I think, was 1990, the Italia World Cup. I was going into 10th grade and I fell in love with Cameroon. And they had a player, Roger Milla, who was the indomitable lion himself. He was an aging player, and he just kind of single-handedly took this team and carried it through the tournament.
Smith: And very underrated in the history of the game. Doesn't get his due.
Foer: Totally get doesn't get his due. Nearly knocked out England in that tournament. That was the game that I was kind of hanging everything on, and I just so desperately …read more
Source:: Radio Atlantic: For Love of the Game" >The Atlantic – Best of
Radio Atlantic: For Love of the Game