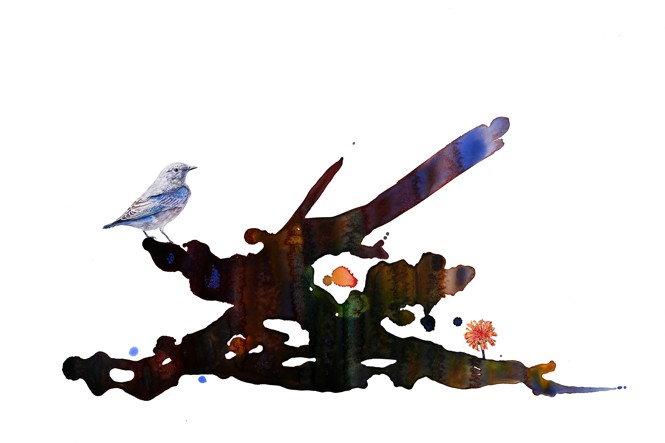 "What is worth more: art or life?" That was the provocative question that the demonstrator Phoebe Plummer asked onlookers at London's National Gallery last month. Seconds before, Plummer—along with another activist—had splattered tomato soup across Van Gogh's Sunflowers, superglued one hand to the wall, and kneeled in front of the painting, facing museumgoers in a shirt emblazoned with JUST STOP OIL. In the subsequent weeks, more climate activists defaced other famous works of art at museums across Europe in stunt-y attempts to draw attention to the climate crisis. "A lot of people, when they saw us, had feelings of shock or horror or outrage," Plummer told NPR. "Where is that emotional response when it's our planet and our people that are being destroyed?"
The protesters may have succeeded in grabbing headlines, but their logic was puzzling. As my colleague Robinson Meyer has written, pitting concern for the climate against concern for protecting famous paintings makes little sense. In posing a false choice between art and the environment, the soup protesters backed themselves into a corner, attracting support from neither art lovers nor climate-movement sympathizers.  
[Read: The climate art vandals are embarrassing]
A better connection between art and climate change exists, and the people who know this best are those who live and work at its intersection: the niche community known as eco-artists.
Capturing the climate crisis in their work requires eco-artists to confront the daily realities of drought, heat, wildfires, and pollution. These conditions converge dramatically in the western states of the U.S., a region that has become synonymous with hazy tangerine skyscapes, charred remnants of forest, and cracked mosaic riverbeds. These images remind us that climate change is about loss—of species, of liveable conditions, of beauty. The climate crisis has inspired visual artists to create works that challenge viewers—and themselves—to move beyond shock and outrage, and toward action.
In Colorado, where wildfires are increasing in both intensity and frequency, Anna Kaye has used the changing landscape as reference scenes for her drawings and paintings. After moving to the state in the mid-2000s, she has repeatedly visited the burn zones of the 2002 Hayman Fire—one of the largest in Colorado's history—to document the wreckage. In Kaye's watercolor Bluebird and Mountain Dandelion, abstract streaks of brown, black, and green stand in for a tree reshaped by fire, while a detailed mountain bluebird and an orange dandelion perch atop the branches. "It's incredible …read more
Source:: The Atlantic – Best of
The Other Climate-Change Art Protest