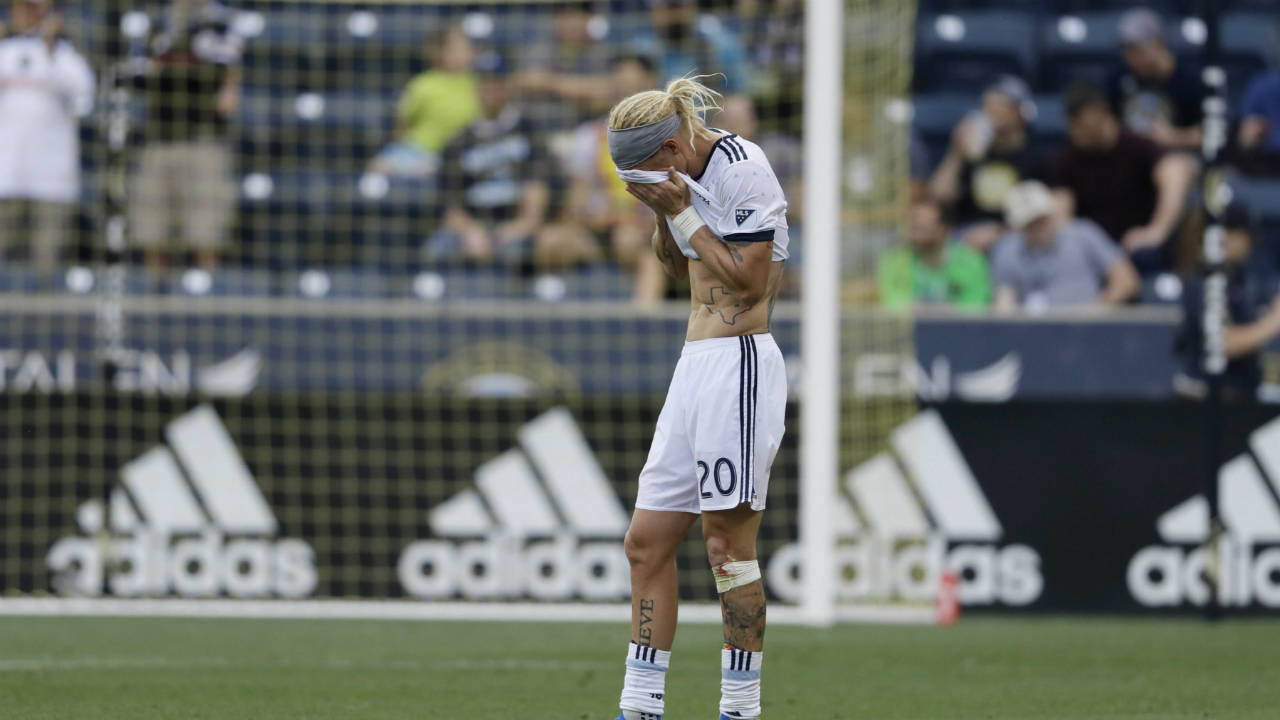 CHESTER, Pa. — Borek Dockal scored twice, Ilson Pereira had a goal and an assist and the Philadelphia Union beat the Whitecaps 4-0 on Saturday to snap Vancouver's six-game unbeaten streak.
Philadelphia had nearly 60-per cent possession and outshot the Whitecaps 25-2, including 11-0 on target, en route to ending a two-game losing skid.
Dockal opened the scoring in the 24th minute, side-netting a left-footer from the centre of the box, and doubled the advantage in the 71st. Alejandro Bedoya tapped it to Dockal at the top of the box where he won Brek Shea's challenge and then cut back to evade another defender before blasting a rising shot past a diving Brian Rowe to make it 2-0.
Ilsinho and Fabrice Jean-Picault scored on penalty kicks for the Union (6-7-3) to cap the scoring.
Dockal said it felt as though the Union dominated most of the match.
"Usually, we make it difficult in the second half with a stupid goal we concede," he said. "This time, we had full control of the full game. I think the first half was one of the best halves we've played so far this season."
In addition to his two-goal performance, Philadelphia head coach Jim Curtin said Dockal's week is about to get even better as the midfielder is expecting a child.
"Two goals and a baby is a pretty good week," said Curtin.
Whitecaps head coach Carl Robinson said his team appeared "off" from the outset and got the final result it deserved as it lost for the first time since May 1.
"We were leggy, looked tired and we were not sharp. We did not play our football in the right areas," he said.
"We did not look like we were fit enough. I know that is a little bit harsh, but we looked like we were tired."
Jose Aja was shown a red card in the 72nd minute, and Yordy Reyna in stoppage time for the Whitecaps (6-6-5).
Rowe called the Whitecaps' defeat "embarrassing."
"It is something that we drive all the way out here and we cannot put that on the field," he said.
"Take tonight to get …read more
Source:: Sportsnet.ca – Sports news