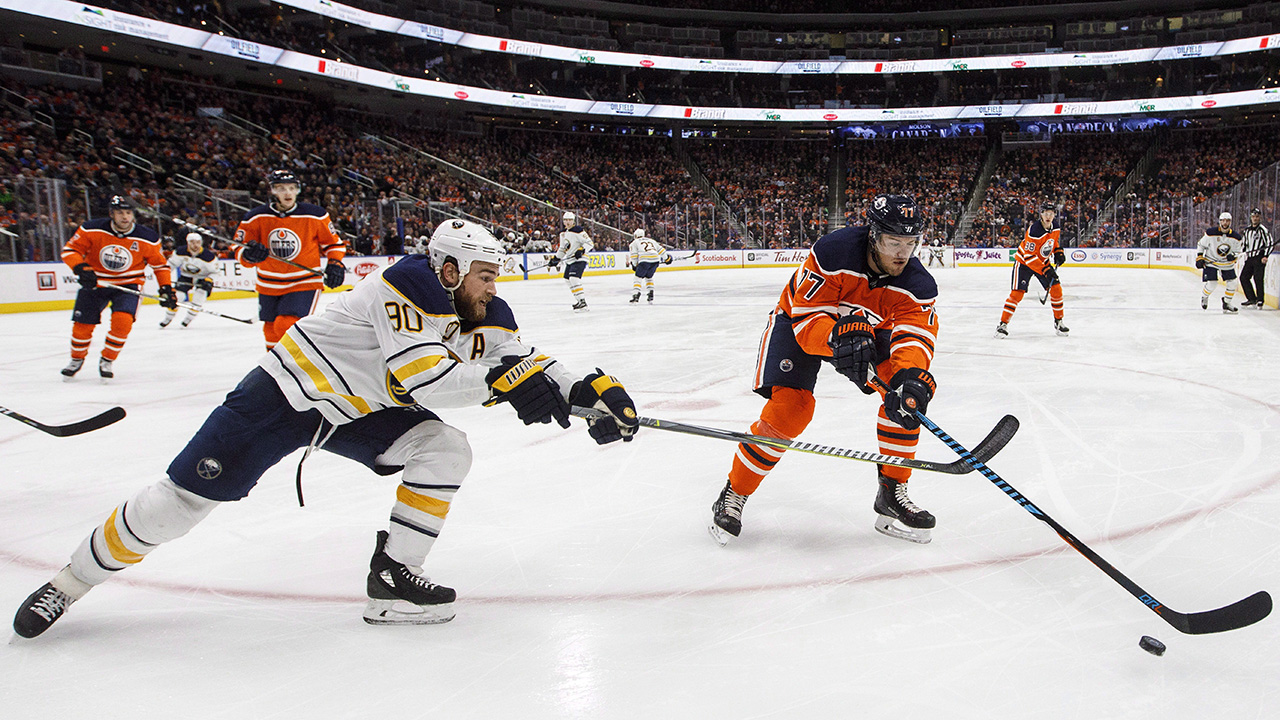 Welcome to the fantasy hockey stock market. Each week we will look at three players trending up and three players trending down.
Three Up
Oscar Klefbom – D – Oilers – 3 Goals, 12 Assists, 161 Shots, 53 Games
Klefbom was expected to build off of last season's 38-point performance that declared to the world that he was a No. 1 defenceman. Instead, he has played hurt and played terribly. He looks more comfortable since the all-star break, returning to his role as the lone defenceman on the top power-play unit and bombing shots from the point.
The Oilers power play is still terrible, but the defenceman has two power-play assists and five assists overall in nine games this month. Consider it time for cautious optimism.
Ryan O'Reilly – C – Sabres – 18 Goals, 25 Assists, 157 Shots, 58 Games
O'Reilly has skated nearly 24 minutes per game in four games since Jack Eichel went down with an ankle injury. This is nothing new as the centreman carried a similar load when Eichel missed the first six weeks of last season. O'Reilly averaged 3.5 shots per game without Eichel last time around and is putting up similar production with 16 shots in the past four games. Points may a bit tougher to come by, though O'Reilly did put up back-to-back three-point games last week.
With the Sabres power play finding more success in the second half, and all the minutes he can handle, O'Reilly looks to be about the best replacement for Eichel you might still find on the waiver wire.
Antti Raanta – G – Coyotes – 12 Wins, 20 Losses, 77 Goals Against, 35 Games
Raanta was supposed to help the Coyotes rise to respectability this season, but early struggles with injury and inconsistency derailed those hopes. Raanta has been healthy in the second half, providing some consistent goaltending to a now feisty Coyotes team.
His numbers since the start of January are elite, boasting a 7-3-4 record with a 1.98 goals-against average and .938 save percentage. Those numbers could help any fantasy team. There is bonus value in getting in now as the pending UFA could potentially be a contender's solution in goal.
Three Down
Nino Niederreiter – W – Wild – 15 Goals, 6 Assists, 81 Shots, 39 Games
Coming off of a breakout 57-point campaign, Niederreiter was expected to flourish in a key role for …read more
Source:: Sportsnet.ca – Sports news