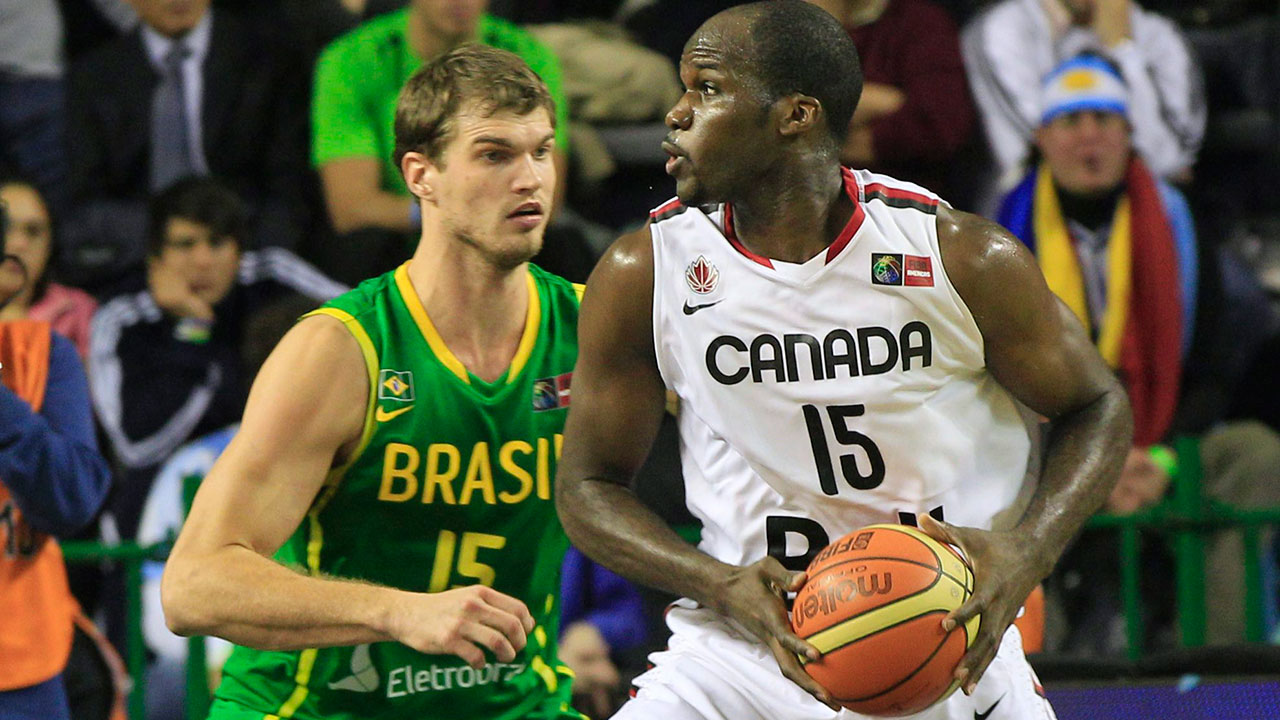 On Friday Canada's men's basketball team will begin its quest to qualify for the 2019 FIBA Basketball World Cup in China, a key step that will help determine qualifying nations for the 2020 Tokyo Olympic Games basketball tournament.
Canada tips off against the Bahamas in Halifax Friday at about 7:15 p.m. ET and will then travel to play the Dominican Republic in Santiago de los Caballeros on Nov. 27 as part of the first phase of the round-robin stage of the qualifier. The second phase will take place in February where Canada will see the U.S. Virgin Islands and the Bahamas again.
This is a new qualification system that FIBA setup to try to not only more closely emulate it's much-more popular soccer cousin's system for the FIFA World Cup, but to also make it so fans have more opportunity to see their own national basketball team play on home soil.
A good idea for most countries, but for Canada, this new system has robbed the program of its best players because of the qualifier dates. There's never been more Canadian talent in the NBA than now, but none of those guys can play Friday because they're with their NBA club.
As a result, the team Canada Basketball has put together is comprised of a combination of mostly G-Leaguers and EuroLeague pros.
This isn't to say this collection of players can't get the job done, however, unless you're the most hardcore Canadian hoops head, you've likely only heard of a handful of these players, so let's get to know them a little better in advance of Friday's game.
Joel Anthony
Position: Centre
Height: Six-foot-nine | Weight: 245 lbs
Age: 35
Hometown: Montreal, Que.
Current Team: Free Agent
The Skinny:
Anthony was a staple for Canada from 2008-2013 and then returned in 2016 for the last-chance Olympic qualifier tournament that the program ultimately came up short in.
He's, unquestionably, the veteran leader of this current group and has pretty much seen it all with the national team with the exception of a true signature win.
A defensive force in his heyday when he won back-to-back NBA titles with the Miami Heat in 2012 and 2013, it's unclear how much Anthony has left to give, but it's guaranteed as long as there's something still there he'll lay it all out there on the court.
Anthony Bennett
Position: Forward
Height: Six-foot-eight | Weight: 245 lbs
Age: 24
Hometown: Toronto, Ont.
Current Team: Northern Arizona Suns (G-League)
The Skinny:
Probably the …read more
Source:: Sportsnet.ca – Sports news