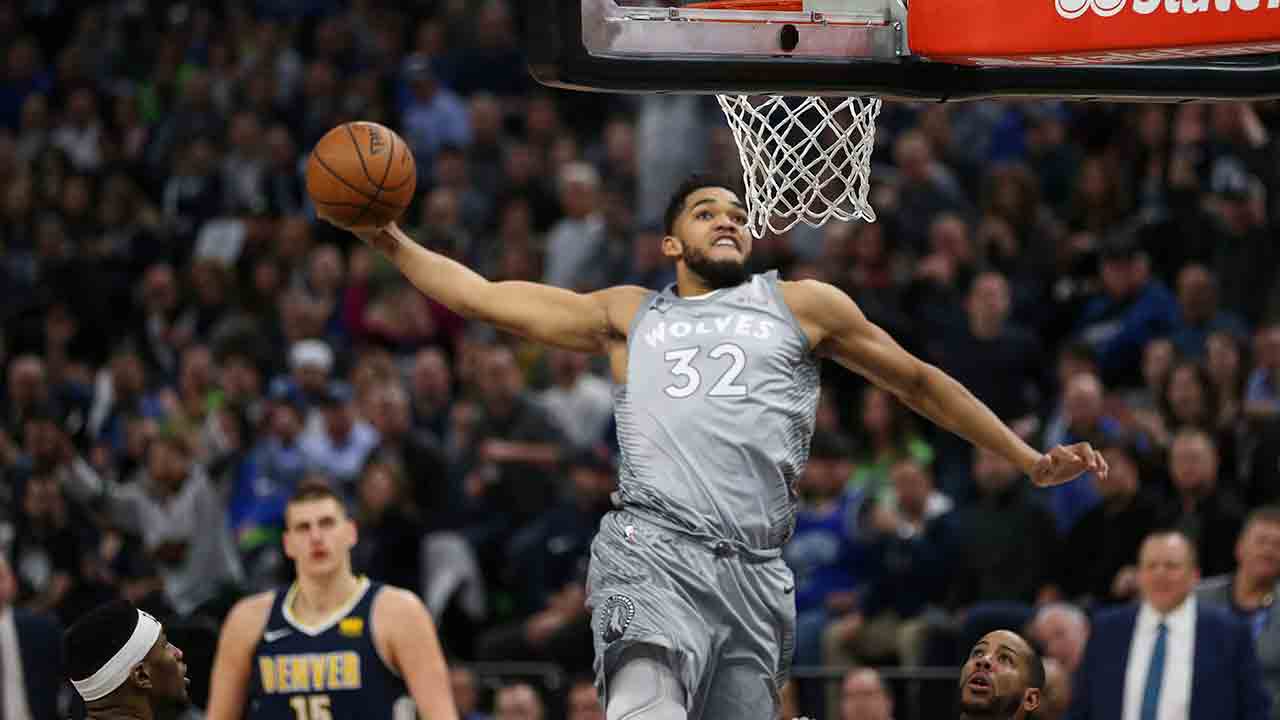 MINNEAPOLIS — Jimmy Butler scored 31 points, Karl-Anthony Towns had 26 points and 14 rebounds and the Minnesota Timberwolves ended the NBA's longest-running playoff drought, beating the Denver Nuggets 112-106 in overtime Wednesday night in the first final-day play-in game in the league in 21 years.
When the final horn blew, the capacity and white-towel-waving crowd at Target Center stood to soak in Minnesota's first post-season appearance since 2004. Butler flashed a smile of relief as he hugged his teammates and confetti fluttered above the floor. The fans chanted "MVP! "MVP!" as Butler conducted a postgame interview.
Jokic locked in a classic big man battled with Towns, finishing with 35 points and 10 rebounds, but he missed six of his last eight shots after the third quarter as Denver's late push fell a few points short.
Now it's the Timberwolves who are moving on to play, gulp, the NBA-best Houston Rockets in the first round.
Will Barton, who had 24 points, made a 3-pointer to beat the shot clock for Denver's first lead, 104-103, since midway through the first quarter. After Taj Gibson hounded Jokic to force an air-balled 3-point try, Jeff Teague swished a floater with 1:19 left in overtime to put the Wolves back in front for good.
Andrew Wiggins sank two foul shots with 15 seconds remaining to finish with 18 points, and the Wolves were finally on their way to a celebration more than a decade in the making.
The Wolves were ahead by as many as 10 points in the second quarter and took a 99-91 lead on Teague's 3-pointer with 4:26 left, but just like with this whole regular season the Nuggets just wouldn't go away.
Jokic answered with a 3-pointer, Butler missed both of his free throws, and back-to-back jumpers, the last one from 3-point range, by Murray tied it. Butler put the Wolves back in front with a jumper, but he missed twice more from the floor in the final two minutes. Murray's off-balance bank shot tied it at 101, and Gibson's defence saved the Wolves down the stretch.
He forced Jokic into the baseline for a forced miss layup and then stripped the ball from him in the corner …read more
Source:: Sportsnet.ca – Sports news
Butler, Towns lead T-wolves past Nuggets in OT, to playoffs