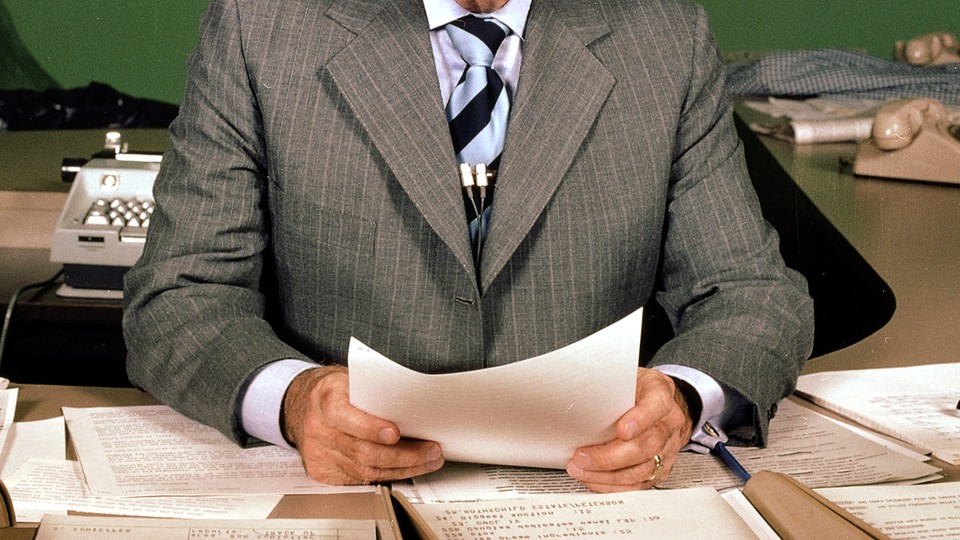 On September 17, 2008, the Financial Times reporter John Authers decided to run to the bank. In his Citi account was a recently deposited check from the sale of his London apartment. If the big banks melted down, which felt like a distinct possibility among his Wall Street sources, he would lose most of his money, since the federal deposit insurance limit at the time was $100,000. He wanted to transfer half the balance to the Chase branch next door, just in case.
When Authers arrived at Citi, he found "a long queue, all well-dressed Wall Streeters," all clearly spooked by the crisis, all waiting to move money around. Chase was packed with bankers, too. Authers had walked into a big story—but he didn't share it with readers for 10 years. The column he eventually published, titled "In a crisis, sometimes you don't tell the whole story," was, he wrote this week, "the most negatively received column I've ever written."
I found myself rereading Authers's column on Monday, after a bank run doomed Silicon Valley Bank and long lines were seen outside at least one other regional bank. Television crews have been deploying to local branches in search of worried depositors. Reporters and editors have been making split-second decisions about what to say, and what not to say, while the wider banking sector is stressed. Some financial pundits are choosing their words very carefully while on air and on Twitter. "It is easy for any of us to cause a [bank] run at this very moment," Jim Cramer said on CNBC Monday morning. I could hear the self-awareness in his voice as he discussed banks like First Republic, which saw its stock fall 62 percent on Monday.
But for every cautious commentator, there is a panicky Twitter thread and a reckless talking head. When a "Fox & Friends" co-host said "It's time to be honest with the American people," Ainsley Earhardt blurted out, "We need to go to our banks and take our money out."
Most media outlets have higher standards than "Fox & Friends." But ethical deliberations about how to cover a financial emergency are mostly confined to college classrooms and journalism blogs. When a piece of information can be precious, profitable, and dangerous, all at the same time, what should members of the media do with it?
The Information's founder and CEO Jessica Lessin faced …read more
Source:: The Atlantic – Best of
How Not to Cover a Bank Run